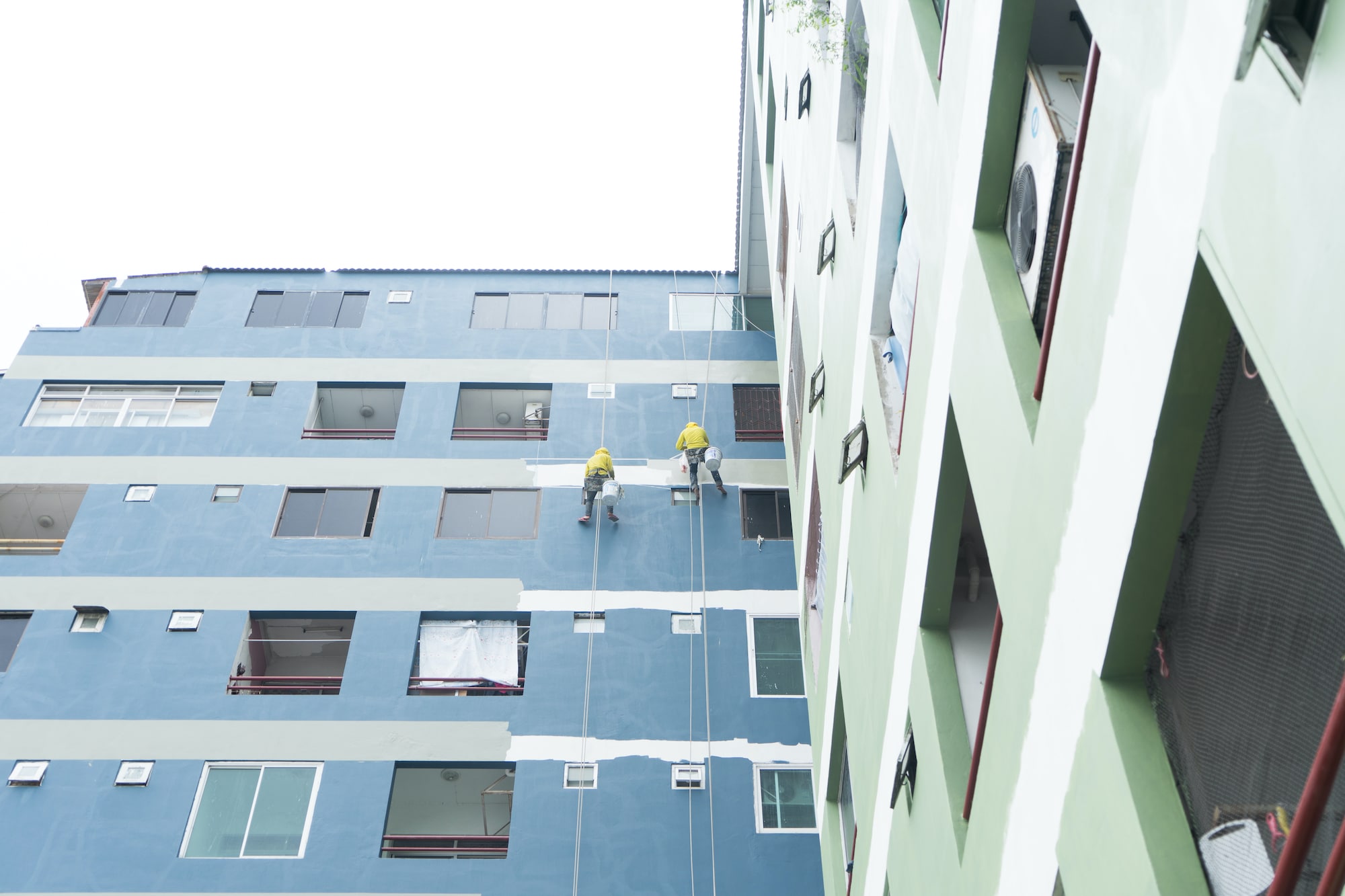 exterior painting services
A beautiful exterior painting job can breathe new life into the look and value of your home or commercial property. Our experienced exterior painters have over a decade of professional experience that ensures our exterior painting jobs are top-quality and efficient. Our projects are backed by a seven-year limited warranty so you can rest assured that our work is meant to last.
what your neighbors are saying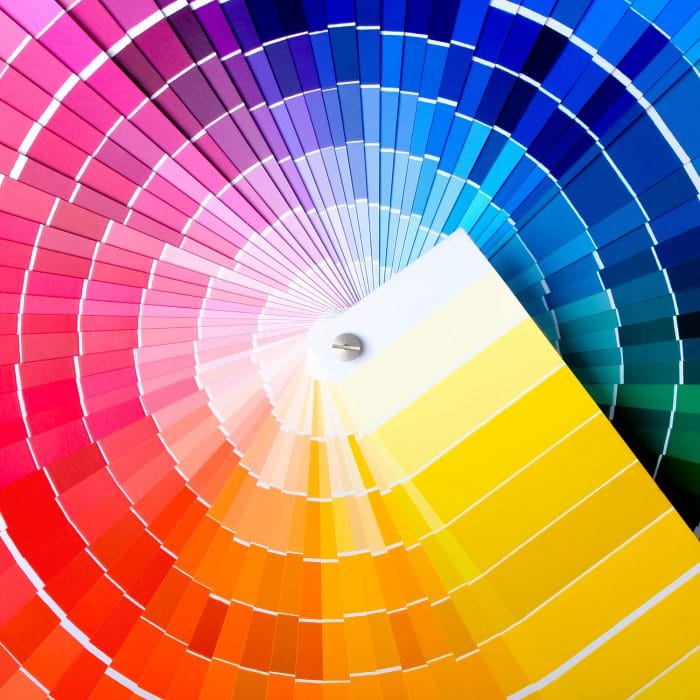 Color Consultation Services
Don't know what color to use? Ask us about our professional color consultation services!
Exterior Painting Projects
our exterior painting process
EXTERIOR PAINTING PREPARATION
1. Trim Your Plants
Trimming back plants from areas that are to be painted is incredibly important. As long as they are 8-10 inches away from your exterior, you should be all set. When it comes to hedges, trimming them helps us work around them with more efficiency and ensures that areas get an even coating.
2. Clear Work Areas
Removing items such as bikes, hoses, garden implements, decorative objects, planters, balcony furniture, and sporting goods from any exterior painting work areas is a must. This ensures we get the job done as efficiently and effectively as possible.
3. Windows and Doors
On power wash day, it's crucial to have all doors and windows closed and securely fastened. After the power wash, there will be water spots on the windows. This is, unfortunately, unavoidable. Please do not have your windows cleaned until after the exterior paint project is complete. Also, any paint chips left from power washing are cleaned up after the ground has dried, but that may not be until the painting crew arrives. We cannot guarantee that we will find 100% of the chips, but we will make every effort to leave your yard clean.

Note: On older homes, windows are not always sealed as well. Water can sometimes get through to the inside.
4. Protect Your Pets
Have a plan to keep your furry friends safe while we are working! For the safety of your pets and our workers, pets are not allowed to be left loose in the yard.
5. Keep Your Painted Doors and Windows Open
Painted doors and windows need to be left open for a few hours on days they are painted so they can properly cure. You will be able to close them before going to bed. Your Job Site Supervisor will work with you to schedule the best day(s) for that to be done.
6. Turn Off Lawn Sprinklers
Please make sure lawn sprinklers are turned off after the power wash day if they spray an area that will be painted.
7: Let's Paint!
When the crew arrives, you will meet your Paint Contractor Team Leader and discuss where they will start. We are one of the leading Denver interior and exterior painters for a reason – we work efficiently and in a way that is convenient for you!
Exterior Painting FAQs
When is the best time to paint the exterior of my home?
Home exterior painting is best done in dry weather. In Colorado, the ideal time to paint your exterior is in the late Spring, Summer, or early Fall due to the low humidity and chance of precipitation as well as warmer overnight temperatures.
How will my landscaping be protected?
We recommend covering plants with a lightweight tarp and trimming back hedges and branches that are alongside the exterior siding as much as possible.
 How long will it take to paint my home's exterior?
Project length is completely dependent on the size of your home. A typical 3000 Sqft home usually takes about 2-4 days, depending on the complexity of the job.
What exterior paint colors are trending?
Your home's exterior can be painted whatever color you want! We offer complimentary color consultation services with every paint job, so you can speak to a professional before deciding on a color.
How long will my exterior paint job last?
We recommend painting your home's exterior every 7-10 years.
Why do you need access to my hose?
When painting exteriors, we typically come a day or two before to power wash the areas we are painting. In order to power wash, our crew must connect to a water source. Some of our crew's power washers require access to an electrical outlet, while others are gas powered by their vehicle. We will also need water for cleanup.
What brand of paint do you use? Can I choose any color?
We typically use Sherwin Williams, but also use Benjamin Moore and Behr as well as some others. Note that both companies are great in matching other brands' colors if you happen to come across an HGTV, Martha Stewart, Glidden, etc. color you love.
Why do I need to move my car?
When painting your exterior, we ask you move your car away from the areas we are painting as there is a chance overspray could hit your car.
Do you require me to do any prep before painting?
Yes! Paint Denver will send you an exterior prep sheet prior to starting your project. We ask you to move items away from the house (i.e. patio table and chairs), and may ask you to trim branches back if they are in the way.
Do I need to buy the paint? Can I use the paint I have?
Nope! Paint Denver will take care of purchasing all materials for your paint project.
If you have paint onsite, we will ask you to send a picture, and ask how long you have had it and where it has been stored in order to determine if we can use it.
What areas do you service?
Arvada
Aurora
Boulder
Brighton
Broomfield
Centennial
Denver
Englewood
Greenwood Village
The Highlands
Highlands Ranch
Lakewood
Littleton
Lowry
Parker
Stapleton
Westminster
Wheat Ridge
Do you work weekends?
Most of our crews work Saturday, but do not work Sundays unless absolutely necessary. We are more than happy to work around your schedule, but do ask you to work and be flexible with Paint Denver as well.
Are your crews subcontractors? Who are they? How do I know I can trust you?
Yes! All of our crews are subcontractors; this is our business model as it benefits all parties. Note that 75% of our crews have been with us for over 5 years! Some 8 years or more, and a few have been with us since we opened our doors. We love our foremen and crews – they are detailed, fast, hard-working, trustworthy, and take pride in their work.
When do you start/stop painting exteriors?
If you are a Denverite, then you know this weather can be unpredictable! 90s in the middle of December, and hail in June. In general, we like to start exteriors toward the middle of April – it is a moving target during the first two months of Spring. We begin to monitor weather very closely come September and October, and at the very end of October/Beginning of November is when we have to stop due to low overnight temperatures. We look for 3 consecutive overnight temperatures of 40 degree or more, with no precipitation. A paint can will tell you 35 degrees, but we do 40 or more to be safe.
How far are you booked out?
Summers are our busiest season as we are painting both interiors and exteriors, while Winter months are a little slower. We are typically booked 4-5 weeks out, but can fluctuate due to weather and project delays. Call us to find out if we can meet your project timeline!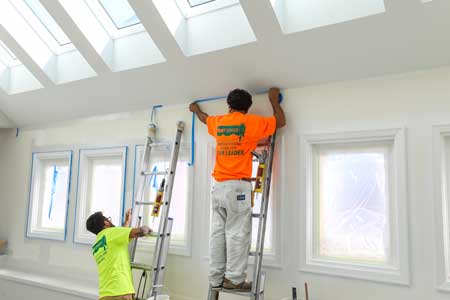 Denver exterior painters
the paint denver difference
As one of the leading Denver exterior painters, we pride ourselves on delivering unparalleled quality in both our work and our customer service. With Paint Denver, the job is not complete when our crews leave your premises – it's complete when you are 100% satisfied with our work. We are here to walk you through this process and ensure that everything, on both our end and your end, is prepared for a smooth experience. Use one of the most trusted Denver exterior painters to take the curb appeal of your home from good to great!
Ready to Get Started?
Ready to transform your home or business? Paint Denver is more than happy to help! Please provide your information below and one of our team members will contact you shortly.