the paint denver process
We make house painting hassle-free
While every painting job is different, Paint Denver has a tried-and-true formula for delivering the best results, every time.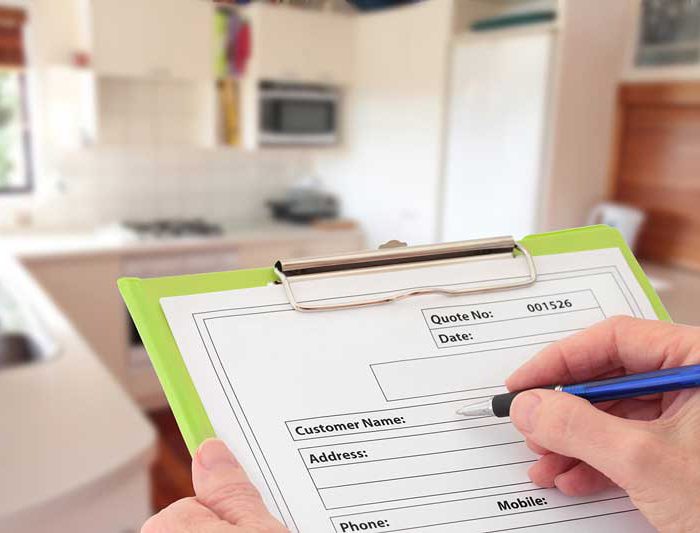 step 1: Get a free quote
When you contact us for a quote, you can choose whether you'd like an in-person or virtual estimate. To make your interior or exterior painting project as simple and painless as possible, a Customer Success Manager will reach out to you and explain each step of our painting process and provide a detailed and transparent estimate. We aren't the pushy salespeople you're used to. Take the time you need. We're confident you'll choose us as your painting resource.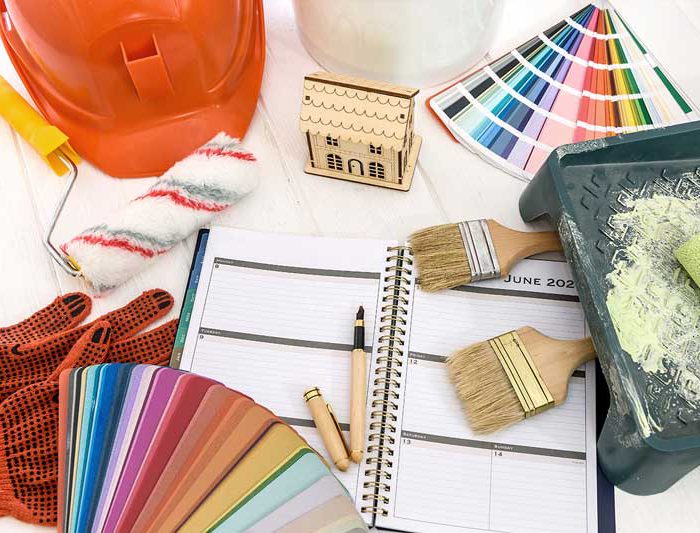 Step 2: Schedule Paint Contractors
When you've decided to move forward with Paint Denver, the next step is to get your commercial painting or residential painting project scheduled. Our Communications Director will work with you to pick a time that works best with your schedule to send out our trusted team of Denver paint contractors.
Optional: Free Paint Color Consultation
For large commercial and residential painting projects, we provide a complimentary color consultation with a house painting design professional. We'll help you choose the right colors for the right spaces that you'll enjoy for years to come.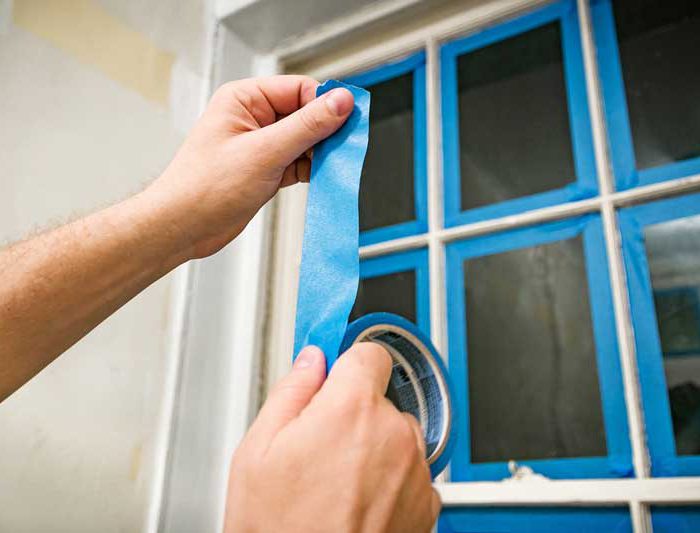 Step 3: Preparation
As your painting date approaches, preparation is key to ensure your Denver painting project goes smoothly.
Interior Painting Preparation
1. Room Access Requirements
We go out of our way to ensure that every room we work on is done with a steady, efficient hand. While we do not need to access every room we're working on every day, some rooms may remain out of service overnight or longer. Our biggest tip is to come up with a quick guide for how you would like us to move about your home.
2. Unoccupied Areas
Areas that are not occupied, such as hallways, stairwells, powder rooms, and guest rooms, make great flex rooms! We can start painting these if we get ahead of ourselves and can work on them anytime with minimum disruption to you.
3. Paint Sensitivity
We use only low and zero VOC paints on interiors because they are low odor and safer for your family than traditional paint. However, people with strong sensitivity to paint may still want to plan on sleeping in another room directly after their room is painted.

4. Rooms with Extensive Repairs
These rooms may be out of service longer than one or two days, depending on the drying time of the repair products.
5. Specialized Projects
Some specialized projects, like wallpapering and faux finishing, may require multiple visits to complete, which would mean these rooms may stay out of use for longer.
Exterior Painting Preparation
1. Trim Your Plants
Trimming back plants from areas that are to be painted is incredibly important. As long as they are 8-10 inches away from your exterior, you should be all set. When it comes to hedges, trimming them helps us work around them with more efficiency.

2. Clear Work Areas
Removing items such as bikes, hoses, garden implements, decorative objects, planters, balcony furniture, and sporting goods from any work areas is a must to ensure we get the job done as efficiently and effectively as possible.
3. Windows and Doors
On power wash day, it's crucial to have all doors and windows closed and securely fastened. After the power wash, there will be water spots on the windows. This is, unfortunately, unavoidable. Please do not have your windows cleaned until after the project is complete. Also, any paint chips left from power washing are cleaned up after the ground has dried, but that may not be until the painting crew arrives. We cannot guarantee that we will find 100% of the chips, but we will make every effort to leave your yard clean.
4. Protect Your Pets
Have a plan to keep your furry friends safe while we are working! Unfortunately, for the safety of your pets and our workers, pets are not allowed to be left loose in the yard.
5. Keep Your Painted Doors and Windows Open
Painted doors and windows need to be left open on days they are painted so they can properly cure. You will be able to close them before going to bed. Your Job Site Supervisor will work with you to schedule the best day(s) for that to be done.
6. Turn Off Lawn Sprinklers
Please make sure lawn sprinklers are turned off after the power wash day if they spray an area that will be painted.
When the crew arrives, you will meet your Paint Contractor Team Leader and let them know where you would like them to start. We are one of the leading Denver interior and exterior painters for a reason – we work efficiently and in a way that is convenient for you!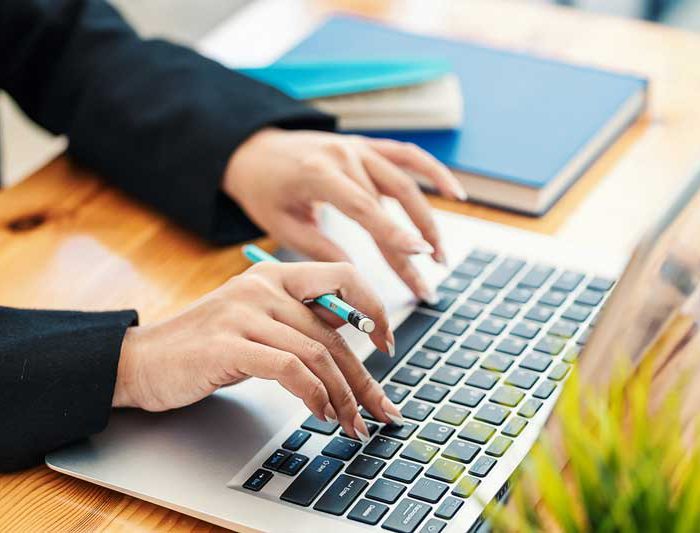 Step 4: open communication
We are big believers that keeping an open line of communication is fundamental to delivering the highest quality results. At Paint Denver, your salesperson is also the project manager and oversees your entire painting project from beginning to end. They will keep you informed on the status of the project, and will be your go-to resource for any and all questions or concerns you may have.
Step 5: cleaning up
Let's face it— painting can get a bit messy sometimes. Rest assured our professional painting crew will do their part in ensuring your home or business is spick and span before they call it a day.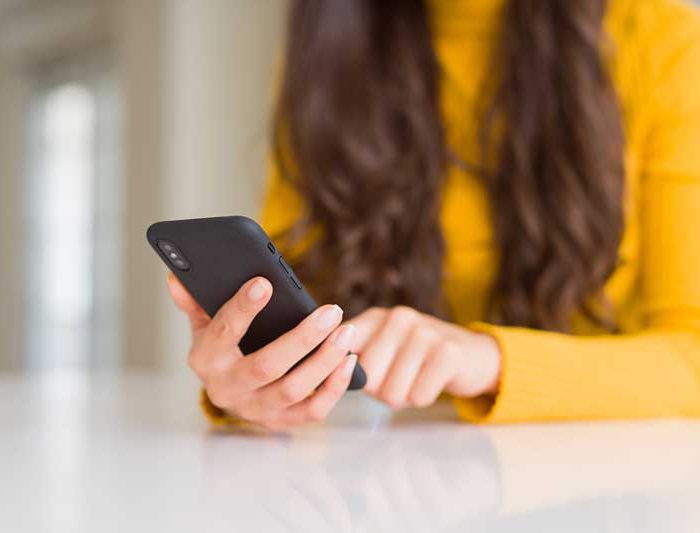 Step 6: post-paint follow up
We aim to amaze every one of our customers with our work and service, which is why we have our Quality Assurance Program. It's a Paint Denver promise that we will follow up and contact you after the paint has dried to ensure you're completely satisfied. We want to make sure you are thrilled with the results, and that our crews meet (and hopefully exceed) your expectations.
The Paint Denver Difference
With Paint Denver by your side, you will always receive an unmatched experience different from any other in the painting contractor business. Our competitive prices, sustainable materials, crystal clear communication strategies, and beautiful, long-lasting results will leave your residential painting or commercial painting job looking incredible—and that's the Paint Denver Difference.
Ready to Get Started?
Ready to transform your home or business? Paint Denver is more than happy to help! Please provide your information below and one of our team members will contact you shortly.