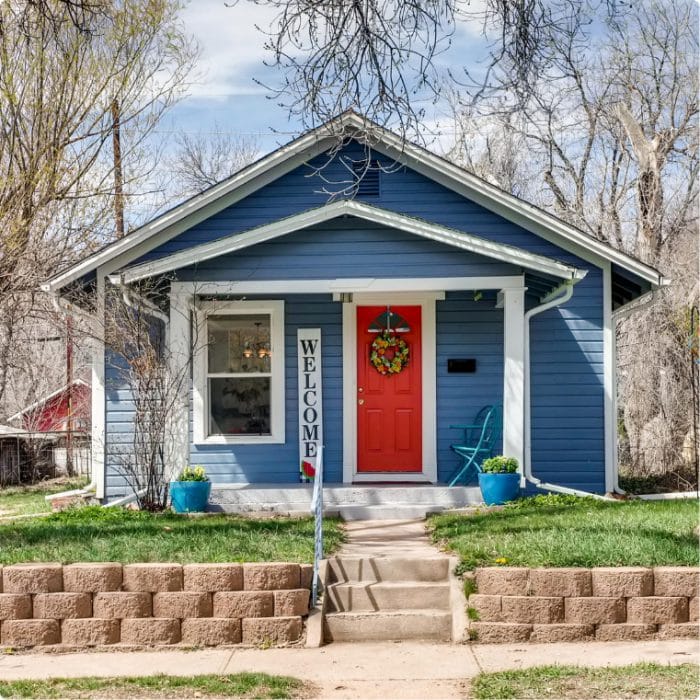 Your Trusted Denver Paint Contractor
We are Paint Denver, your most trusted local Denver painting company with over a decade of professional interior and exterior painting experience. Our mission is to create a positive impact in our community while providing our customers with a smooth, hassle-free painting experience. Feel good about choosing us as your painting contractor knowing that we have hundreds of 5-star reviews and perform monthly service projects that benefit the local Denver communities in which you live. From promptly answering your phone calls and emails, to being a resource for paint color selection, to following up after the paint dries, we don't consider a job done until you're completely satisfied.
What your neighbors are saying
Recent Denver House Painting Projects
We know there are a lot of Denver painting companies to choose from. That's why earning your trust is our top priority. We've built our reputation for high quality commercial and residential painting services using a proven process built on consistent communication and follow through. See why when it comes to painting Denver, we are the best choice.
Hassle-Free Experience
From start to finish, our Customer Success Managers are dedicated to providing transparent communication, honest advice, and unparalleled customer service. With Paint Denver you don't need to stress about your house painting project. Learn more about Our Process.
Free Color Consultations
Not sure what color to paint your house? We include a FREE color consultation with a house painting design professional. This complimentary service will get your home or business looking its best.
5-Star Service
It's no coincidence that we have a 5-star Google rating. We've completed thousands of Denver house painting projects and received hundreds of reviews. We have the best crews, the best service, and use only the highest quality Sherwin Williams paints.
A Commitment to Quality
Rest assured your Denver painting project will get done right the first time. However, if something were to arise, you can be confident in knowing we are insured and offer a limited two-year warranty. No job is complete until you are satisfied.
Giving Back to Your Community
Making a positive impact on our community is a top priority. We achieve this by volunteering with community organizations, donating a portion of our profits to charitable causes, and painting homes in Denver at no charge for residents in need. Learn more here.
Seven Year Limited Warranty
Customer satisfaction is our number one priority. That's why we offer a limited seven-year warranty with all services. We're confident our work is top-quality and has been proven to stand the test of time.
Denver Painting Services
the paint denver difference
We strive to be the most referred paint contractor in Denver by providing the best possible service to our customers while making a positive impact in your community. Additionally, we offer competitive prices while reducing the environmental impact of the paint job on your home.
Professional Project Management
An open line of communication is fundamental to delivering the highest quality results. At Paint Denver, a Customer Success Manager is assigned to oversee your entire painting project from start to finish. They will keep you informed on the status of your project, and will be your go-to resource for any and all questions or concerns you may have.
Environmentally
Friendly Paint
It's important to us to make sure you and your family are safe and sound long after your house painting project has been completed. That's why we only use state-of-the-art, high-quality, low and zero VOC paint. Rest easy knowing your paint job will last and preserve the air quality in and around your home.
We Call Back After the
Paint Has Dried
Our prerogative is to amaze every one of our customers with our Denver house painting services, which is why we created our Quality Assurance Program. It's a Paint Denver promise that we ensure you are satisfied before we consider any job complete. We always check in after the paint has dried to ensure we've met, and ideally exceeded, your expectations.