Cabinet Painting Services
The kitchen is the heart of the home. Whether you are getting ready to sell, or just want to give your home a bit of a facelift, painting your kitchen cabinets is a fantastic project to take on. Cabinet painting services will come at a fraction of the cost of a remodel while still providing gorgeous results that enhance the appearance of your living space.
Paint Denver's friendly, communicative, and experienced painters know the ins and outs of cabinet painting and can quickly make your space look like new.
what your neighbors are saying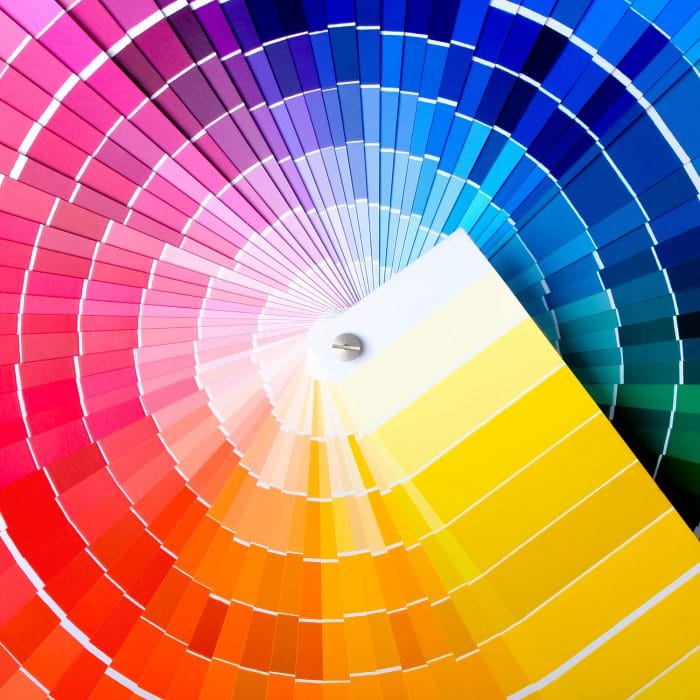 Color Consultation Services
Don't know what color to use? Ask us about our professional color consultation services!
Our Cabinet Painting Process
Step 1: Get a Free Quote
When you contact us for a quote on cabinet painting services, you can choose whether you'd like an in-person or virtual estimate. To make your cabinet painting project as simple as possible, a Customer Success Manager will reach out to you and explain each step of our painting process and provide a detailed and transparent estimate. We aren't the pushy salespeople you're used to. Take the time you need to find your perfect painting contractor. We're confident we're the right team for the job.
Step 2: Schedule Paint Contractors
When you've decided to move forward with Paint Denver, the next step is to get your cabinet painting project scheduled. Our Communications Director will work with you to pick a time that works best with your schedule to send out our trusted team of Denver paint contractors.
Optional: Free Paint Color Consultation
For projects larger than $3,500, we provide a complimentary color consultation with a house painting design professional. We'll help you choose the right colors for your right space so you can enjoy the results for years to come.
Step 3: Preparation
As your painting date approaches, preparation is key to ensure your Denver painting project goes smoothly. When the crew arrives, you will meet your Paint Contractor Team Leader and let them know where you would like them to start. We are one of the leading Denver interior and exterior painters for a reason – we work efficiently and in a way that is convenient for you!
Please plan on not having access to your kitchen for approximately 2-4 days.
Step 4: Open Communication
We are big believers that keeping an open line of communication is fundamental to delivering the highest quality results. At Paint Denver, a Customer Success Manager is assigned to oversee your entire painting project from beginning to end. They will keep you informed on the status of the project and will be your go-to resource for all questions or concerns you may have.
Step 5: Cleaning Up
Let's face it — painting can get a bit messy sometimes. Rest assured our professional cabinet painting team will do their part in ensuring your home is spick and span before they call it a day.
Step 6: Post-Paint Follow Up
We aim to amaze every one of our customers with our work and service, which is why we have our Quality Assurance Program. It's a Paint Denver promise that we will follow up and contact you after the paint has dried to ensure you're completely satisfied. We want to make sure you are thrilled with the results, and that our crews meet (and exceed) your expectations.
Cabinet Painting FAQs
Can I still live in my home when painting is being done?
Yes! You'll still be able to reside in your home throughout the entire process.
I don't know what color to choose? Help!
There are a few options –

We can match paint to your existing colors! We have a tool that can capture the color or our foremen are well-versed in taking a small sample of your existing color and getting it matched.

We offer color consultation services! If you need guidance in what to choose, our friends over at Katieminds Design can help you out!

You can do a free download of ColorSnap Visualizer; an app from Sherwin Williams. It uses your camera to view an area (i.e. wall, ceiling, etc.), and you can then select any color to see what that area would look like!

You can go to your local Sherwin Williams store and ask for a "draw-down"; it is 8.5 x 11 paint swatch.
What brand of paint do you use? Can I choose any color?
We typically use Sherwin Williams, but also use Benjamin Moore. Note that both companies are great in matching other brands' colors if you happen to come across an HGTV, Martha Stewart, Glidden, etc. color you love.
You are painting my cabinets, do I need to do any prep?
Yes! Please move all items out of the cabinets and drawers if we are painting the inside. If we are just painting the face, we still ask you to push the items toward the back of cabinet. You do not need to remove any hardware; our crews can remove and install hardware.
What areas do you service?
Arvada
Aurora
Boulder
Brighton
Broomfield
Centennial
Denver
Englewood
Greenwood Village
The Highlands
Highlands Ranch
Lakewood
Littleton
Lowry
Parker
Stapleton
Westminster
Wheat Ridge
Do you work weekends?
Most of our crews work Saturday, but do not work Sundays unless absolutely necessary. We are more than happy to work around your schedule, but do ask you to work and be flexible with Paint Denver as well.
Are your crews subcontractors? Who are they? How do I know I can trust you?
Yes! All of our crews are subcontractors; this is our business model as it benefits all parties. Note that 75% of our crews have been with us for over 5 years! Some 8 years or more, and a few have been with us since we opened our doors. We love our foremen and crews – they are detailed, fast, hard-working, trustworthy, and take pride in their work.
How far are you booked out?
Summers are our busiest season as we are painting both interiors and exteriors, while Winter months are a little slower. We are typically booked 4-5 weeks out, but can fluctuate due to weather and project delays. Call us to find out if we can meet your project timeline!
Are there chemicals in the paint? Will my house smell throughout the process?
Nope! We are lucky enough to live in the state of Colorado where a bill was passed in 2020 mandating all paint products to have little to no VOC (volatile organic compounds). What does this mean? It means it doesn't smell like it used to because they are water based and no longer contain lead.
What sheen/gloss should I be using?
Depends on your preference of how much reflectance you want, and/or the amount of traffic that will be touching the area(s) you are painting. Typically we recommend using semigloss for cabinets, as they are touched often.
Where are you located? Can I buy paint from you?
Our offices are located behind Broncos Stadium at the corner of Colfax and Federal.
We do NOT sell any paint products.
Ready to Get Started?
Ready to transform your home or business? Paint Denver is more than happy to help! Please provide your information below and one of our team members will contact you shortly.