Why Interior Wall Color Is Important
When it comes to painting your home, interior wall color is one of the most important aspects. Deciding on paint colors can be the most intimidating task, but it doesn't have to be!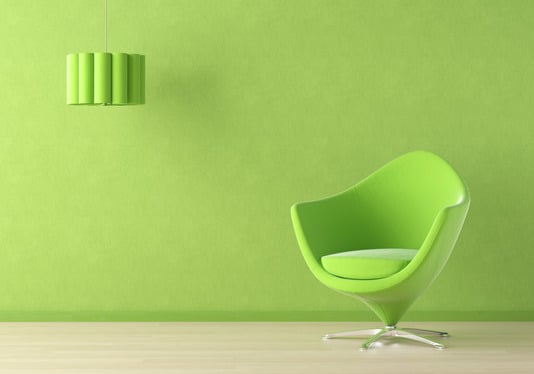 You should not be afraid of choosing the wrong color, because you can always repaint. But it does help to fall in love with interior wall color the first time around. Yes, the paint chip aisle at the home improvement store can be daunting – how do you choose the right color from the thousands upon thousands available? With a little planning and a little help from your professional painting contractor, the perfect color awaits you.
Give Your Home Value
So why is interior wall so important? Well, not only does it allow you to be creative, you can express your personality through wall paint color. The walls are an important part of the foundation of a room, and they are usually what catch your eye first. This is why it's important to choose the right wall color, especially if you are planning on selling your home in the next few years. Simply put, the wrong color could take away from the value of your home. It could also turn off potential buyers if you paint the walls a bizarre color.
Drying Times For Interior Latex Paint
When Walls Are The Focus
If the furniture in the room is neutral, you may want to choose a bright color for the walls to complement it. Decide what the main focus of the room is before you begin painting. If the main focus is not on the walls but on a piece of furniture or addition, you should think about a neutral shade to decorate the walls, like an ivory or light peach shade.
Take Other Factors Into Consideration
Remember to consider details that involve the architecture of your home. The ceilings, staircases, and exterior colors in the house are all important features to consider when selecting interior wall color. Keep in mind that your home is your biggest investment, and you may want to sell at some point.
Do your research. Look at lots of magazines, browse online, and get samples from the paint store. Then you can decide on an interior wall color that you will love for years to come!
Contact us about your Denver Interior House Painting ideas today.