Drying Times For Interior Latex Paint
You love your brand new wall color. But nothing can be more frustrating than creating that first mark on your walls as you're putting your room back together.
Just because your walls have had a chance to dry doesn't mean they are "cured". Even when your interior walls are dry to the touch, time is still needed before your walls can take the use and abuse of every day living.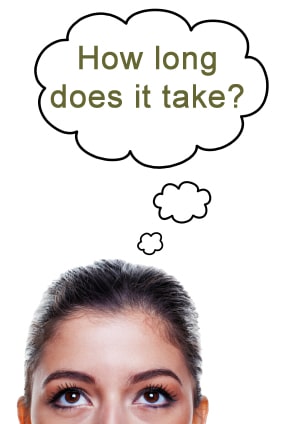 An applied latex paint will be dry to the touch within a matter of minutes, but waiting time for certain activities can take considerably longer.
Re-coat Time
In general, you should allow at least two hours of time between coats of paint. However, certain factors will result in needed additional time, including:
Conditions that hinder drying time, such as high humidity or a low temperature
Heavily tinted paints
A heavy application
If you paint another coat too soon, a variety of problems can occur, including blistering, wrinkling, or an uneven sheen.
How To Choose Color With Paint Samples
Cleaning
Invariably you'll wind up with sticky hands on your newly coated walls. Beware of cleaning it too early, however, or you could find yourself dealing with a variety of problems, including blistering, paint removal, removal of sheen, or even a crack in the color.
Typically you should allow at least two weeks dry time before you clean the surface. Gloss level will be a factor – high gloss paints have more co-solvents to evaporate, thus require more drying time. Some manufacturers require 30 days, so be sure to talk with your professional painter before he finishes the job.
Applying Tape or Other Sticky Products
If using masking or painters tape is on your decorating to-do list, be sure you allow at least 30 days dry time before applying to newly applied paint. Otherwise tape may pull up the paint when removed. An extended dry time is needed because paint must attain maximum adhesion to its surface, and should have sufficient time to bond with the surface it's been applied to.
Contact us about your Denver Interior House Painting ideas today.