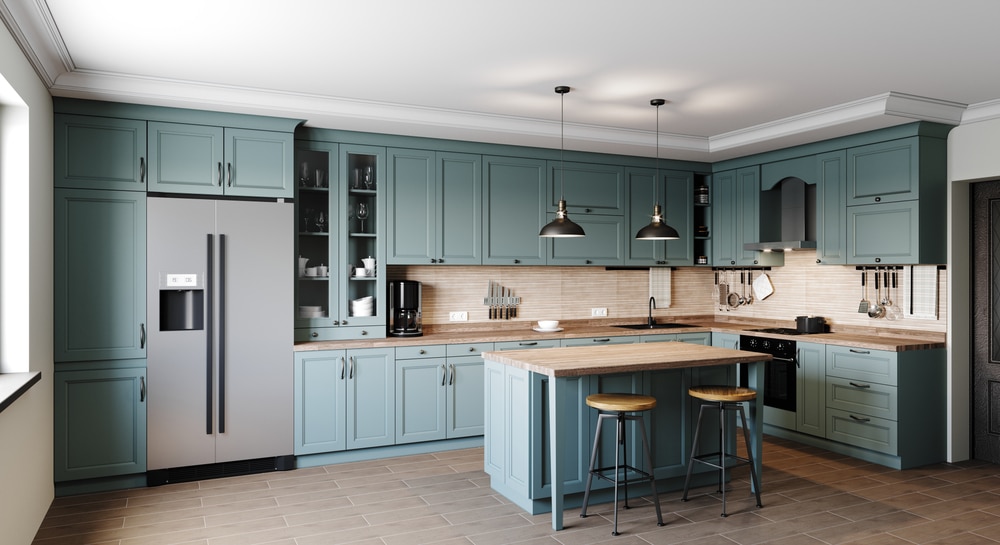 Interior Paint Trends in 2023
Are you looking for the latest trends in interior painting to spruce up your Castle Pines home? Look no further, because 2023 is set to be a year of exciting new developments when it comes to interior paint. From bold colors and textures to innovative techniques and materials, this could be the perfect time to give your home a much-needed makeover. In this blog post, we'll explore some of the most popular interior paint trends that are predicted for 2023, so you can get ahead of the curve and make sure your Castle Pines property looks its best. Read on for all our top tips!
Pops of Color
Revised Content Body:
Stark white spaces with glistening countertops and muted accents will always be a classic. However, in 2023, we're expecting people to embrace a bit more color when it comes to interior painting. From electric blues and canary yellows to warm terracottas and blush pinks, bold color choices are set to be all the rage for Castle Pines home interiors. The trick is to use pops of bright color sparingly throughout your home, allowing them to really stand out on otherwise neutral walls and surfaces.
Texture and Pattern
In addition to vibrant colors, textures and patterns are predicted to dominate the interior painting scene in 2023. From geometric designs to abstract shapes, choosing the right texture can really make your Castle Pines home pop. Alternatively, you could get creative and opt for a combination of colors and patterns, such as ombre effects or chevron stripes. Whatever look you decide on, be sure to use a professional castle pines painter who knows exactly how to get the job done right.
Painted Cabinets
Finally, you may also want to consider painting your cabinets a fun color for a truly unique interior look. This is an easy way to instantly freshen up any room without having to replace existing fittings or spend a fortune on new cabinetry. Choose from pastels or bright colors depending on your design preferences – just be sure that you hire a professional Castle Pines interior painter to get the job done right.
Paint Denver – Your Castle Pines Painters
When it comes to finding the right painters for your interior painting job, look no further than Paint Denver's Castle Pines painters. With a team of experienced professionals who understand the local area and have worked on many homes in the region, you can trust us to deliver an outstanding finish that will bring out the best in your property. From bright and vibrant colors to subtle, muted tones, the Castle Pines painters from Paint Denver can provide you with all the expertise you need to make sure your project is finished on time and on budget.