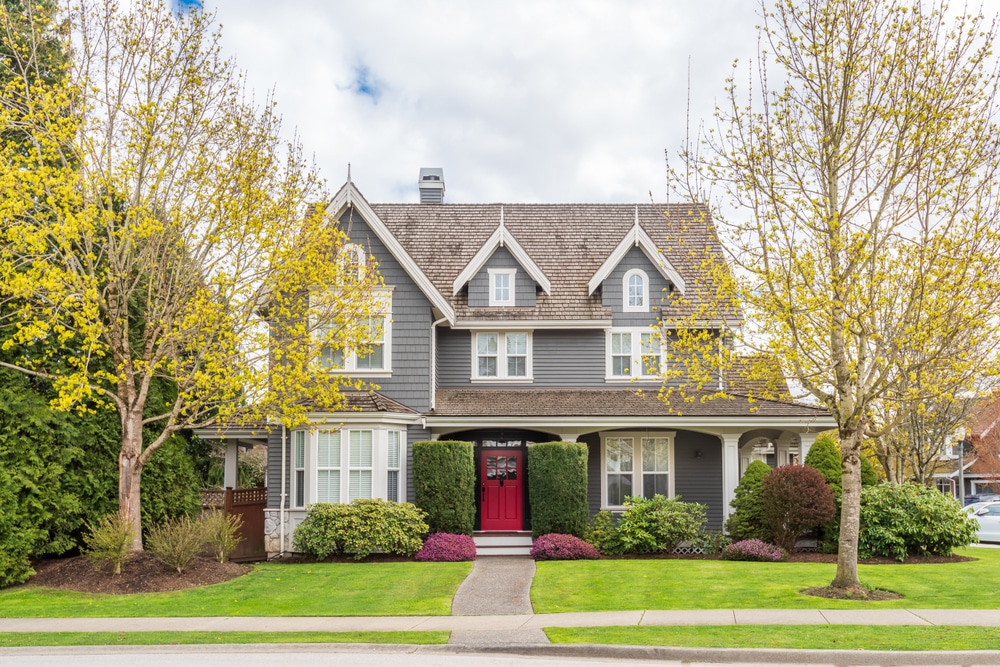 Home Painting Experts Reveal The Best Paint Colors to Sell a Home
First impressions matter – especially if you're trying to sell your home. The Denver housing market has been a wild place for years now. How could you blame all these transplants for wanting to enjoy everything that Colorado has to offer? However, while these shoppers are hitting the neighborhood sidewalks looking for their perfect home, there are choices sellers can make to sweeten the deal. Paint colors play into a buyer's impression of your home, in a BIG way! A recent study of home painting experts reveals the best paint colors to sell a home.
Painting for Curb Appeal
The Redfin study states that to maximize your home's appeal to potential buyers, home painting experts advise prioritizing an appealing exterior paint color that leaves a positive first impression. While neutral shades often work best when selling a house, you can incorporate bold accents or subtle pops of color to enhance your home's overall look.
One of the standout choices in exterior paint colors is the "greige" family, offering a perfect blend of warm and cool tones. For instance, "KM4907 Gallery Gray" by Kelly Moore is a favored option, while "KM4911 Desert Shadow" can add a bold touch for shutters or the front door.
For striking contrast, explore "Tricorn Black" by Sherwin-Williams, a popular choice for front doors, shutters, and exterior trim. Its darker shade complements lighter siding colors, offering a modern trim accent.
TIP: Remember to harmonize your exterior colors with your roof color, ensuring a balanced look.
Consider Your Home's Style
Your home's architectural style should also influence your color choices. For mid-century modern homes, consider Benjamin Moore's "Antiqued Aqua," while "Revere Pewter" creates a calming ambiance for traditional Ranch Style homes. For Colonial-style homes, "White Dove" by Benjamin Moore serves as a base, with "Yellow Hibiscus" or "Azores" adding unexpected color accents. Tailor your exterior colors to make a statement that complements your home's style.
Measuring the Importance of Curb Appeal
As Denver's home painting experts, we conducted study of our own and found that beautiful landscaping was the most influential component for homebuyers while shopping, with over 51 percent ranking it as the very first thing they notice. Not far behind was paint color. Painting a home completely defines its personality. From a stark white, modern 3-bedroom, to a funky bright townhouse near the city, nearly 31 percent of respondents admit: color has a big impact.
Your Denver Home Painting Experts
If these findings struck a chord, Paint Denver is here to give your home a facelift before your sale. From interior paint jobs to cabinetry and popcorn removal, our team of home painting experts are here for you.