When your home or apartment is on the small side, it can be a challenge to plan your interior design. You want to make your space your own and give it your personal touch, but you also want to make sure that the small space does not leave you feeling claustrophobic.
Why Interior Wall Color Is Important
Here are some expert color tips for small spaces to help you create the perfect living environment.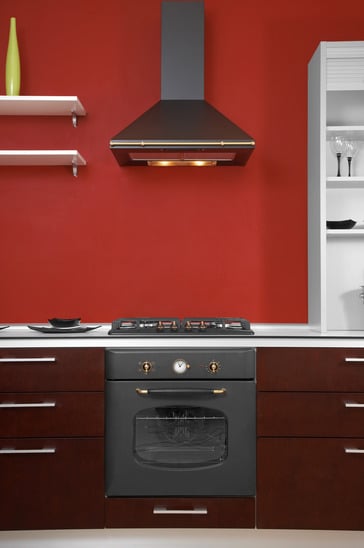 Use accent colors in the most unexpected of places. For example, instead of just tossing a bright pillow on your sofa, incorporate that color in your lampshade or windowsill. Look for the odd spaces in the area, such as the inside of a bookshelf, and add an accent color.
Use sharp, bright colors with clear definition spaces between the different colors. Avoid pale, muted colors, which can blend together and create a bland, stifled feeling. Opt for bright, vivid colors that "pop" with expression and do not be afraid to take some risks!
Use colors to connect adjoining rooms. The wall color you use in your kitchen could make a great accent color in the adjoining living space. Using corresponding colors will enhance the size of the smaller spaces and tie all of the rooms together.
Consider adding an accent wall and use a color that appeals to your sense of style. Painting an accent wall creates a focal point in the room, taking the eyes away from the smaller space and putting their attention on the colorful wall.
Stripes add height to a smaller room, as well as using a lighter color on the ceiling. You are not bound to the myth of using only white in small rooms – use color, all kinds of color, just be creative in your choices and in the placement of your various colors!
Contact us about your Denver Interior House Painting ideas today.