When it comes to your industrial or commercial operation, some things have to be done the right way the first time. Your floors, for instance, will be in constant use once your operation gets underway. Finding the downtime to carry out floor repairs will cost you in time, money and efficiency.
One of the best choices for floor coverings is an epoxy coating. Epoxy coatings were developed to toughen the flooring and make it more durable. Its an obvious choice when protecting the floor and making it safe for employees and customers alike.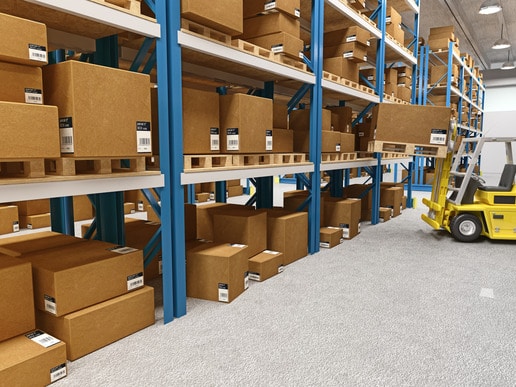 Epoxy coatings are suitable for concrete and metal flooring types, and have been used in all kinds of business operations: manufacturing plants, warehouses, healthcare facilities, airline hangars, auto dealer showroom floors, and garage bays.
Epoxy floor coatings are painted on in liquid format which hardens into a new surface material over the old one. The old concrete or metal is the base, so it needs to be clean from dirt and grime, and repaired so large chips or cracks won't impact the final results.
What makes it so powerful?
It's resistant to liquid spills. Industrial flooring is often subjected to a lot of foot traffic and a variety of spills. Epoxy flooring is resistant to liquid spills and will prevent seepage into the floor material, while maintaining its original finish. If you're used to the qualities of concrete, you'll see a noticeable improvement in a floor coated with epoxy.
It protects from abrasion. As an industrial operation, you probably have a variety of heavy equipment in use every day. Epoxy coatings help protect the floor from damage produced by equipment and machinery.
It's easy to clean. Since epoxy coatings are resistant to water, chemicals, oil, grease and other solvents, you'll find it much easier to clean than a traditional flooring surface. Dirt can easily be mopped away. For tougher stains, a soft cleaning solution will remove most spills. Meaning your facility costs will go down because you won't have to replace the flooring or have major cleaning on a regular basis.