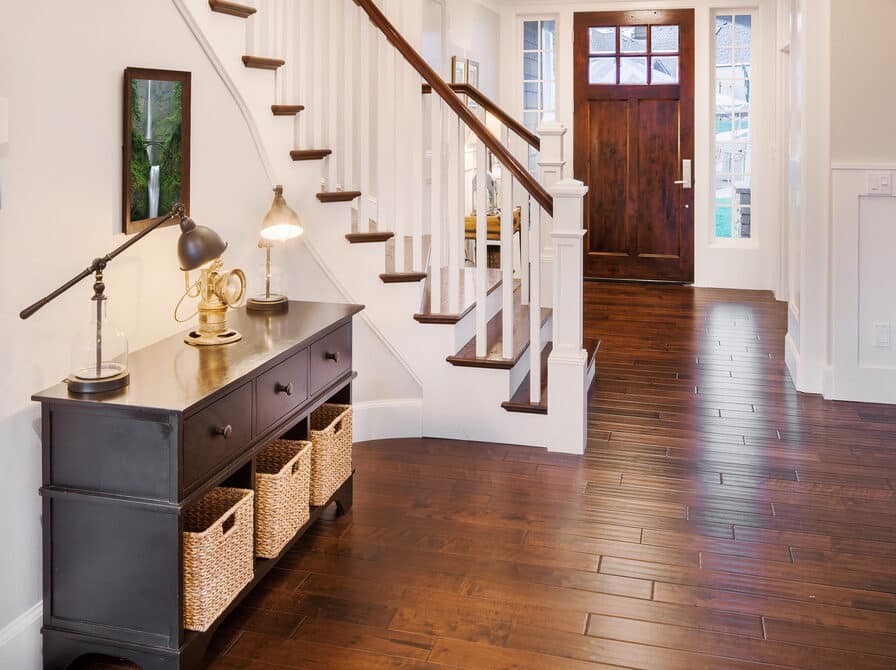 Interior Painting Trends for Traditional Homes
Traditional homes exude a timeless charm that never goes out of style, and we have a lot of those here in Denver. When it comes to enhancing the interior of your traditional home, choosing the right paint colors and trends can make a significant difference. Our Denver paint contractors have a lot of experience restoring natural charm to the classic homes that line our city streets. A few of the pros at our trusted local painting company will explore some of the latest interior painting trends that can elevate the beauty and character of your traditional abode.
Classic Neutrals with a Twist
Traditional homes often feature classic, neutral color palettes, but you can give them a modern twist by selecting slightly warmer or cooler tones. For example, instead of plain white, consider shades like "Greige" (a blend of gray and beige) or soft pastels like "Misty Blue" or "Antique Rose." These colors provide a timeless backdrop while adding a touch of sophistication.
Two-Tone Walls
Create visual interest by incorporating two-tone walls. This trend involves painting the lower portion of the wall in a darker color (often with intricate wood working details or framing) and the upper portion in a lighter complementary shade. This not only adds an elegant touch but also draws the eye upward, making rooms appear larger. As a trusted local painting company, we're often asked for our input before starting a project ­– and this is one we're seeing a lot! It's always fun to take risks, and we're all for adding intrigue to your space.
Vintage Wallpaper Accents
While not strictly a painting trend, vintage-inspired wallpaper can complement the traditional aesthetic of your home. Consider using wallpaper with classic patterns, such as damask, toile, or floral designs, as an accent wall or in a powder room to infuse character and charm.
Black Accents
Black accents are a versatile and sophisticated way to add contrast to your traditional home. Consider using black for doors, window frames, or even as an accent color in furniture and decor. It creates a timeless and elegant focal point. Our only warning here is to ensure your home has a decent amount of natural light pouring in. You wouldn't want to create a cave-like experience by painting your already dim interior a dark and moody shade.
Your Trusted Local Painting Company
When it comes to interior painting trends for traditional homes, the key is to strike a balance between timeless elegance and contemporary style. Whether you opt for classic neutrals with a twist or vintage-inspired accents, the goal is to enhance the character and beauty of your traditional space. We'd love to be part of your home improvement experience! If you'd like to experiment with these trends to create a personalized and inviting interior that reflects your unique style while preserving the timeless appeal of your home, get in touch with Paint Denver! We're a local painting company with hundreds of reviews from happy customers all up and down the front range. When you're ready to get started, we're ready too!