A great paint job is about so much more than dipping a brush in paint. Time, patience, and dedication are all necessary in a great paint job, and this is true for both interior and exterior jobs. When done properly, a great paint job can add incredible value to your home. Plus, it can last up to a decade when the proper tools and techniques are used.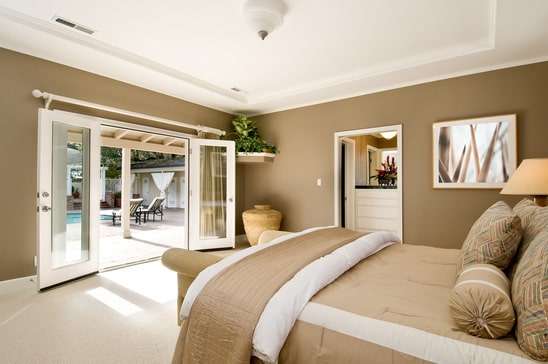 So what else makes a paint job great? Here are some attributes:
The use of premium paint- The basic rule when it comes to paint? You get what you pay for. Cheaper paint has less opacity, so more coats are necessary. Spending extra money on premium, quality paint will mean better adherence to surfaces, and it will also look better and last longer.
The hiring of a great professional painter- If you're not doing to the painting yourself, it's key to hire a professional painting company who has the ability to complete the job from start to finish. They should focus their energy on the proper preparation as well as execution of the paint job.
The application is consistent- A quality paint job entails the right application of good paint. The right painting system from a company will result in consistently great paint jobs.
Proper cover-ups are used- Because paint splatters, it's important that furniture, floors, and other surfaces are properly covered. A quality painting company will use lots of drop sheets and painter's tape to ensure that work areas are covered.
The use of quality painting tools- If you want great painting results, you need to use the proper tools. The project can be completed in the best way with the right painting tools such as brushes. Again, you get what you pay for when it comes to quality paint and tools!