If you are thinking about painting your home on your own, you may want to rethink that decision. It may seem easy enough to paint. You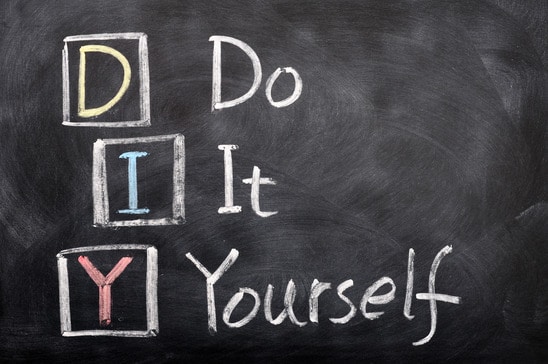 have watched all of the DIY shows on television, you have read as many instruction guides online as possible, and you have sought the advice of friends and family. However, painting is not as easy as you might think it is. Here are some reasons why hiring a professional painter may be worth the investment.
In most cases, an amateur paint job stands out. Professional painters know how to enrich the quality of your home with paint. Will you buy different colors for each section? Do you know how to use different paint colors to make rooms look larger/more open/ richer?  Will you use caulking and painters tape to get clean lines on all you do?
You will have to invest in more than just paint – you will need all of the supplies to paint, including brushes, rollers, rolling pans, drop cloths, tape, etc. A professional painter will have all of the necessary equipment needed to get the job done.
A professional painter knows how to handle all of the details of the painting job, such as trimming out windows and door frames. The details of any paint job can truly make a difference in the overall polished look of the finished project.
A professional painter will not have to work around your busy schedule – he/she will work around their schedule. If you try to tackle a large paint job on your own, it might drag out into weeks or months before it is complete simply because you do not have enough time. A professional has plenty of time to get the job done as quickly as possible without sacrificing quality.
If your painting project involves you standing on a ladder, you could be at risk for a fall. Professional painters are experienced when it comes to working in elevated locations and on ladders.
Hiring a pro may cost more upfront – but when you look at the big picture, it may be a worthwhile investment to get the project completed in a timely and professional manner.