Its supposed to be a beautiful weekend in Colorado this week. That's why we love Colorado, right? Sure, there might be a chance of snow later on in the week, but right now its nothing but blue sky and sunshine. Time to take a look outside to see how you can get ready for the warmer weather.
In some cases a little fix up now can save you many headaches in the months to come. Fixing a small problem is faster, cheaper and easier when its small. Which means the sooner you get out and discover the problems, the easier the fix, and the more time you'll have to enjoy what you love to do most – instead of those pesky little projects that quickly eat away at your time.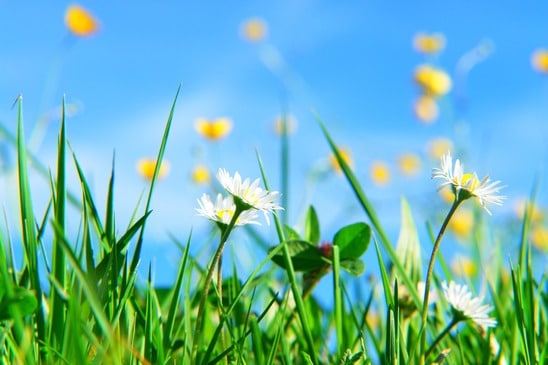 Gutters
When the snow comes, it melts faster. And in addition to snow, the rain will start coming in between storms. If your gutters are filled with leaves, twigs, and what ever else has managed to accumulate there, your house may be at risk. Rot can quickly start occurring, and after spillover or accumulation occurs around the eaves of your home, the wood can be at risk as well. Clean those gutters out now and you'll be ready for the entire season.
Landscaping
When trees, bushes and other landscaping goes dormant, branches may break off or hang and scrape into your home. Has the landscaping been damaged? Has it damaged your home? Before growth starts in and your landscaping comes to life, trim things back so it won't impact your home.
Garage and Driveway
Snow pileups. Salt and ice melt. Muck from the roads. In the winter, you have one concern – getting your car into the garage and getting inside to stay warm. Now that its nice, take some time to clean off the garage floors and driveway, and assess any damage. You know how Colorado roads are compromised every year due to weather conditions? The same can apply to the cement on your garage floors and driveway. Look for growing cracks and areas beginning to crumble. Fixing it now will mean less of a problem in the future.
Now what? You've discovered some areas that are in need of repair? What should you do?
Call in your local professional painter.
By scheduling your home painting project now, you'll be first in line when the temperatures are warm enough day and night for us to paint. Not only will we add a fresh coat of paint in your choice of colors, we will also inspect your home for areas that need mending – new wood, new boards, filling in cracks and smoothing out problem areas.
How Long Does An Exterior Paint Job Last?
And if you have concerns in your garage as well, now is the best time to add an epoxy finish to your garage floor as well. Not only will it fill in the cracks, mend damaged areas, and seal it for future protection, it will give you one of the cleanest, most good looking garages on the block.
And that's the perfect way to start out the spring right here in Colorado.