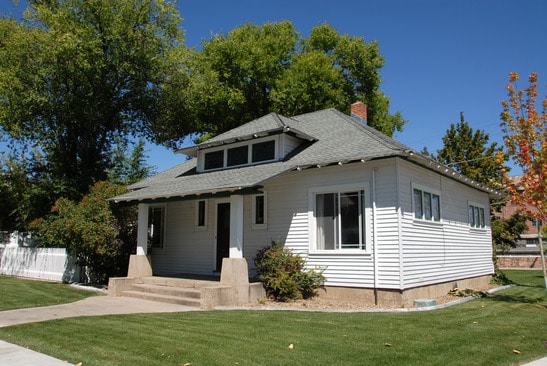 Painting the exterior of a historic building or house can seem like a difficult task. If you own a historic building, you should keep in mind that it is a statement to the public as well as a gift to the neighborhood's character and charm.
Exterior paint provides important functionality.
Exterior paint provides more than just a strikingly beautiful and pleasing look. It also protects your home from harsh winters, UV radiation in the hot summers, and cracking or peeling. When you choose the right type of paint as well as appropriate color schemes and techniques, you can highlight your historic property and keep it looking fresh.
Focus on body and contrasting colors.
The placement of color can make the most of a historic property. The key is to choose a body color that pleases you, and add the right contrasting color on accents and trim. The exterior paint should complement the architecture without dominating the look. Learn about the property's story and structure to get a feel for its personality.
Be creative with color schemes.
As a general rule, you can select exterior paint colors that emulate traditional building materials like brick, copper, stucco and bronze. It's a good idea to limit the number of paint colors to about seven, keeping in mind that you can create different color combinations. Try to stay away from rules, such as the fact that shutters and doors should be painted with the same accent color. If you have a porch, you can be creative in selecting the color scheme for the floors and ceiling.
Be sure to choose colors using swatches that are big enough so that you can see how each looks in different lighting and weather. Whether you have a Victorian, Neoclassical or Colonial home, you can highlight your home's distinctive ornamentation and rustic beauty. Keep in mind that you should trust a professional to paint your property for you for best results!