One of the easiest ways to change your room's appearance is with a fresh coat of paint.
No matter if your room is a small bathroom or a large multi-story family room, hiring a painting contractor can be very beneficial. Painting contractors are experts in this field, and are sure to save you a lot of time and effort.
Painting can be hazardous and risky due to the solvents and dust involved. Do you know which paints are safe? Do you know how to handle potential problems with Lead Based paint? Not to worry; professional painting contractors deal with this every day, and will take the appropriate steps in order to protect you.
From preparation and painting to cleanup and disposal, painting contractors will make your home repainting and remodeling a whole lot easier. There are hundreds of companies that offer assistance to those who need help in a painting or decorating project. Selecting the most qualified painting contractor may not be an easy task, but with the following tips, you might just find the most appropriate and skillful one.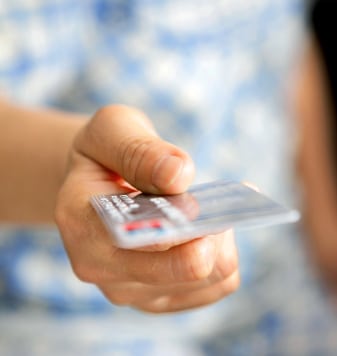 1. Choose a legitimate painting company that is a part of the community.Some fly-by-night companies are only in it for the quick buck. They set up for the summer to earn some fast money … at your expense. Ask questions and make sure they have experience, and will be in the painting business for the foreseeable future.
2. Choose a licensed contractor. Licensed painting contractors guarantee that they can do the roles and responsibilities that are expected of them. These individuals have undergone extensive training and have passed various compliance programs, making them the most qualified individuals to do the painting, repainting or remodeling of your home.
3. Choose a contractor who has credible references. Of course, painting contractors will inform you about how high quality their previous jobs are, but you should definitely ask for proof. Get in contact with their previous clients and find out whether or not they were able to live up to their expectations in terms of the quality of work, time and cleanliness.
4. Choose a contractor who guarantees maximum support to customers. Most of today's painting companies employ technology to ensure that their customers receive the best support and follow-up that they deserve. Some companies make use of computer-aided scheduling and contact management software for more efficient transactions.
5. Choose a contractor who you feel is polite and pleasant to work with. It is crucial that you find a contractor you're comfortable to work with and with whom you can communicate well. You definitely will have to talk a lot with your contractor during the painting and remodeling project, and a polite and pleasant person is sure to save you from a lot of stress.
The most important of all is to ensure that the painting contractor you have chosen puts everything you've agreed upon in writing. Elements such as the price, payment procedures, warranty, and the surfaces to be painted should be stated in the contract.