What's the one room in your home you hate to go into? The one you know needs updating, but you just haven't moved forward as of yet?
If it's the spare bathroom with the ugliest bathtub you've ever seen, you're in luck.
There's an easy way to solve your problem without the expense, time and mess involved with a full remodel. Why not give bathtub refinishing a try?
With a bathtub refinish, there's no removing your existing bathtub for the process. Instead, a skilled technician comes into your home and refinishes the bathtub right in your bathroom, taking care not to impact the surrounding area with overspray or mess.
Bathtub refinishing is not a DIY project. The coating is specially formulated for this process, and it needs special methods and tools to accomplish it correctly. To avoid mess, streaks and the possibility of chips and peeling soon after, trust a professional to perform the process.
In many ways, the process is just like having your living room or kitchen painted. The surrounding area will be masked and dropcloths set up. Then the tub is repaired, filling in nicks and holes. Finally the tub is primed, sealed and painted with a highly durable coating in your choice of colors.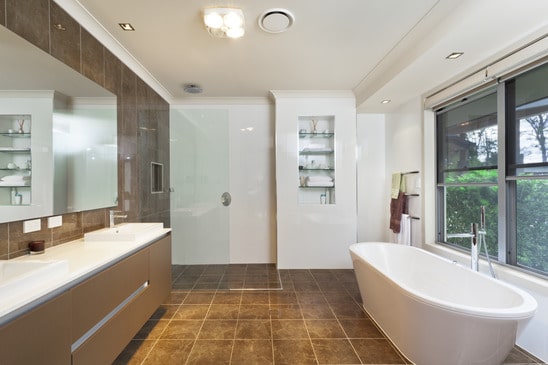 Depending on the tub and the color chosen, it typically will take 3 coats of a primer, and 3 to 4 coats of the top coat mixture to achieve the desired results. Once coated, allow a minimum of 48 hours to dry.
Remember, this coating is not as durable as your original tub. As a result, do not clean with abrasive cleaners such as Comet.
Once completed, your bathroom will have a new, modernized look and feel. It's a perfect way for updating a bathroom when guests are coming into town and will be using the spare bathroom. Call today to find out how it will change your bathtub for the better.