Professional Painter Can Remodel Your Kitchen On A Budget
What room is the biggest eyesore in your home? If you said your kitchen, this may be the year you do something about it. You don't have to spend an arm and a leg to update it and give it a fresh, new look. In fact, if you talk with your professional painter first, you may be amazed at how modern and clean your kitchen can be without taking out another loan for a complete remodel.
Paint The Walls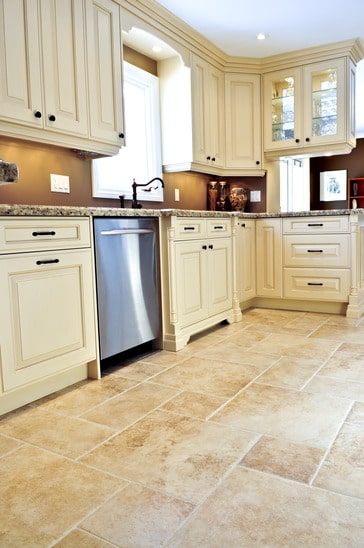 Start with a fresh coat of paint in a vibrant, modern color. People stay neutral because they are afraid of color. Yet color can be a great thing when modernizing the look and feel of your kitchen. Head online and look at kitchen remodeling sites to get a good idea of what look you are going for. Browse through magazines and create a folder with your favorites. This will help your painter understand what colors to suggest and to help you choose from.
Drying Times For Interior Latex Paint
Paint The Cabinets
If your kitchen cabinets are still in good shape, just looking a little tired and worn, or perhaps a color or stain right out of the 1980s, a fresh coat of paint can bring them into the current century. Today's kitchens incorporate color and woods for a design unique to your home. Again, turn to home magazines or online resources for inspiration. Then let your professional painter do their magic.
Painting cabinets is not the same as painting a wall. You need deglossing primers to maintain the paint application. Use proper paints to make sure your cabinets are easy to clean and maintain, taking the abuse of daily use. Make sure you paint the entire cabinet, inside and out for a professional look.
Painted vs Stained Kitchen Cabinets – How Do You Decide?
You can also do little things to add a modern look. If you have recessed panel doors, remove the center panel and insert glass to open the cabinets up. Install new hardware to compliment your theme. Then have fun with other details to bring out the color – how about a glass backsplash to complement the look?
Paint The Countertops
If you're tired of the old laminate countertops, give them a fresh coat of paint as well. Again, you won't use regular wall paint for the process, countertops require special paints and sealers to ensure you will be able to use the countertops for normal kitchen functions. By working with a professional, you can choose a variety of color combinations, even have the final look resemble the granite you've long desired.
For a fraction of the cost, a little bit of paint and a professional painter is all you'll need to update your kitchen, and have the room you've long desired.
Contact us about your Denver Interior House Painting ideas today.