A Basic Guide To Understanding Paint
Think painting a room is as easy as picking up the first can of paint you see at the hardware store? Think again. Choosing the right paint can be just as important as choosing the right color. Here are a few tips to understanding paint on the market today.
Talk to someone who understands paint, and one of the first buzzwords you'll here is "sheen". The sheen of paint determines how glossy the paint will be on your walls, and how much light will reflect off of the paint. The higher the sheen, the higher the gloss of the paint, the more you will find imperfections within the wall itself.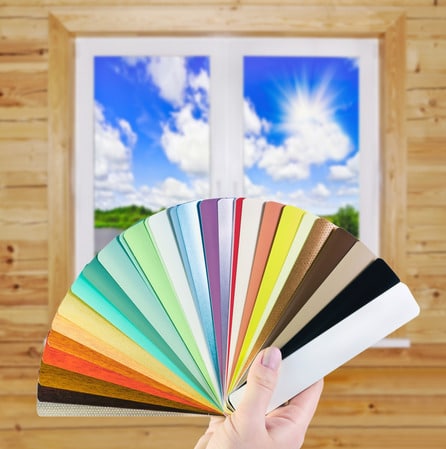 Flat paint is the lowest on the sheen spectrum. It has little sheen, and therefore works well in low moisture rooms, and rooms without a lot of traffic. Flat paint cannot be washed, and will mar and show flaws fairly easily.
Eggshell paint is probably the most popular formula with homeowners today. It offers a look similar to flat paint, but won't mar and show wear as easily, and can be washed on a limited basis.
Satin paint is a step above eggshell and offers a slightly brighter look than eggshell. Satin paint is a good choice for rooms with a higher level of moisture, such as the kitchen and bathroom where a homeowner doesn't want a glossy look to the walls.
Semi-gloss is next in line, offering a bright sheen to the surfaces. It's a great choice for woodwork, including trim, and is widely used in bathrooms and kitchens because of its durability. It can be easily cleaned and will wear well through all kinds of traffic.
Gloss paint is at the highest level of sheen, and is used in kitchens and bathrooms where homeowners don't mind a shiny surface. A pure gloss formula will show fingerprints and smudges more easily than a semi-gloss, so it is usually used in a home without a log of traffic, kids and pets.
Underneath whatever coat of paint you choose is a primer. Primer can be a valuable tool in creating a professional look. It will greatly reduce the number of coats your wall will take, and will improve the appearance of the finished job.
And finally, the quality of paint should come into factor as well. In today's paint industry, you can find low or no VOC paints – volatile organic compound paint. VOCs are what gives paint its distinct odor. Continuous studies and tests have been performed to determine what VOCs do to humans and pets. If you have any concerns, live with small children, are pregnant, or have a family member with health issues, discuss it with a paint professional before making your final decision. With so many options, there is a perfect choice for your situation every time.