One of the biggest changes you can make to a room in your home is to change the colors of the walls. But adding color to the walls isn't the only way to make big changes; choosing the right trim color for your home will go a long way.
Interior trim gives a room balance, definition and proportion. It can highlight points of interest. It can set the tone and character of your room.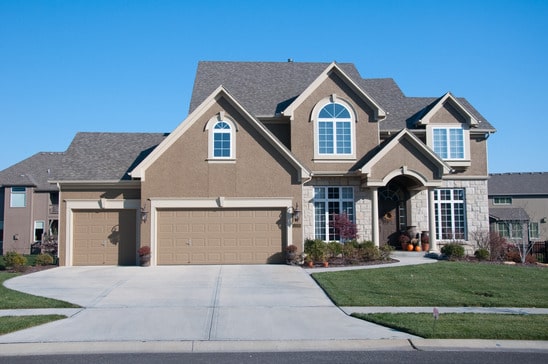 Trim includes many different features of your room: door and window casings, baseboards, wainscoting and paneling, pillars and mantles, crown moudling, picture moulding and chair rails all can be impacted with color. Think of your trim as you would a picture frame – it simply defines, outlines and highlights the beauty of what is inside.
Trim can be purely definitional and act as a way to define where one room ends and another begins. Trim provides strong lines around the baseboards, door or window casings, breaking up a room to clearly define the wall space. These lines announce the transition between wall and feature, merely blending together to define the space.
Trim can also enhance the beauty of the room, standing out in its own right. Today you'll find things like wainscoting and crown moulding, doing as much for the aesthetic appeal as the color of the walls and the décor you place in the room itself.
With trim, there is no right or wrong answer when it comes to selecting its final look. In many cases it depends on the style and period of the the home itself, as much as it has to do with a clients personality and tastes. Typically you wouldn't use a heavy Victorian stained trim in a modern ranch home, just like you wouldn't use minimalist techniques in a turn of the century historic two story.
Trims typically come in one of three forms:
Wood – pine, poplar and basswood are all common types, each made from single layers perfect for accepting stain or paint.
Medium density fiberboard (MDF) – moulding that is paint grade and less expensive than wood. It's smooth and easy to work with, having more resistance to dings and dents, the perfect choice in high traffic areas.
High density polyurethane – a lightweight and inexpensive alternative to wood, comes in many patterns and provides great resistance to severe chances in temperature or humidity.
Once installed, let your imagination run free.
For a classic look, keep your trim lighter in color, usually off white or white in color. A beautiful white will truly accent a dark jewel toned wall, giving a crisp clean look in any room in your home.
Or for a new trend, select a darker color for your trim. Dark trim gives a room more depth and can effectively frame views when used around window casings. While dark paints may be the perfect choice, you can also choose dark stains, increasing the hue even into the black shades. Black provides perfect color coordination especially in historic or period homes. Choosing the right trim color for your home is a simple and relatively inexpensive task that can take your home from drab to fab.