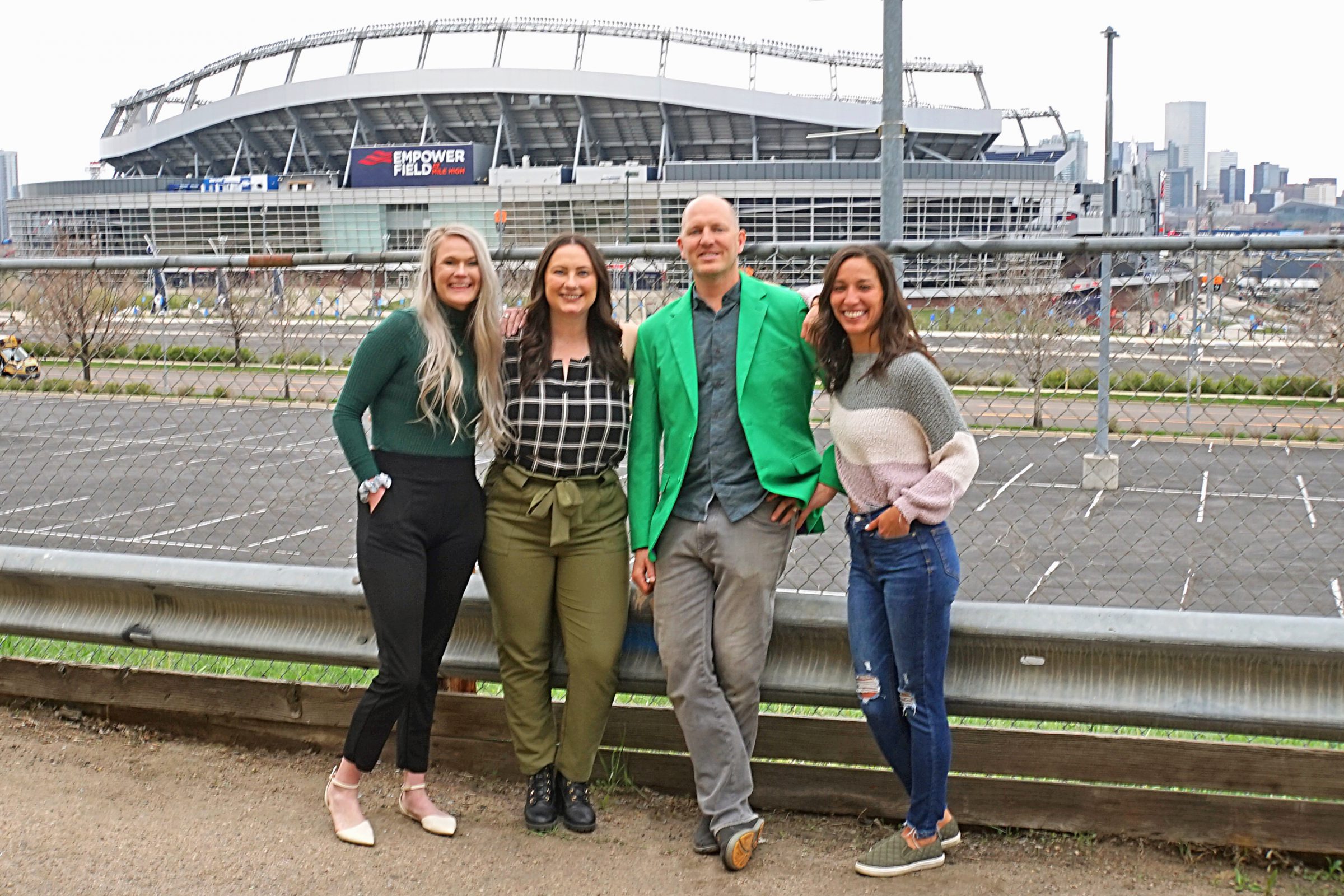 At Paint Denver, our close-knit team is just like family! We have an expert sales staff and reliable contracting crew with some members that have been with us for almost 10 years. Meet the dedicated Paint Denver team ready to take your painting project to the next level!
Rob Peterson
Rob has been in the paint business since 2006, working on a large variety of projects around the country before founding Paint Denver in 2009. With a strong background in the service industry, Rob is always looking for ways that we can improve the customer experience as well as the experience of our team members. Our emphasis on doing things right the first time comes from a lifetime of learning that doing well is the result of doing right.
Victoria Holloway
Victoria is a born Chilean who was raised in the south and is ridiculously hard working, flexible, people-oriented, honest, and dedicated. She loves airplane food, snowboarding, and alpacas, but mostly enjoys being resourceful and creative. A lover of all foods, she comes up with new recipes all the time. Ask her about her leftover Thanksgiving edition.
Victoria is the new Communications Director at Paint Denver, handling all office operations and tasks. She helps manage crew, sales, and customer schedules, as well as manages the day-to-day activities and events.
Sara Perlman
Our Sales Rep/Project Manager, Sara, is a Denver native and huge Broncos fan. She went to college at the University of Central Arkansas, where she played D1 soccer. After college, she traveled the world for a few years and taught English in Thailand! She enjoys travel, hiking, biking, and playing any and all yard games in the Colorado sunshine!
Shantel Morgan
Shantel was raised in Arkansas and graduated with a bachelor's degree in Supply Chain and Business Management from the University of Central Arkansas. Since college, she has worked in a few industries with customer service being her main focus. She moved to Denver three years ago, and is your typical "in love with the mountains/nature" gal. Anytime she and her 2-year-old Great Pyrenees can be outdoors, they are happy!
She is a Sales Rep/Project Manager for Paint Denver, and can't wait to meet you and estimate your home/business!