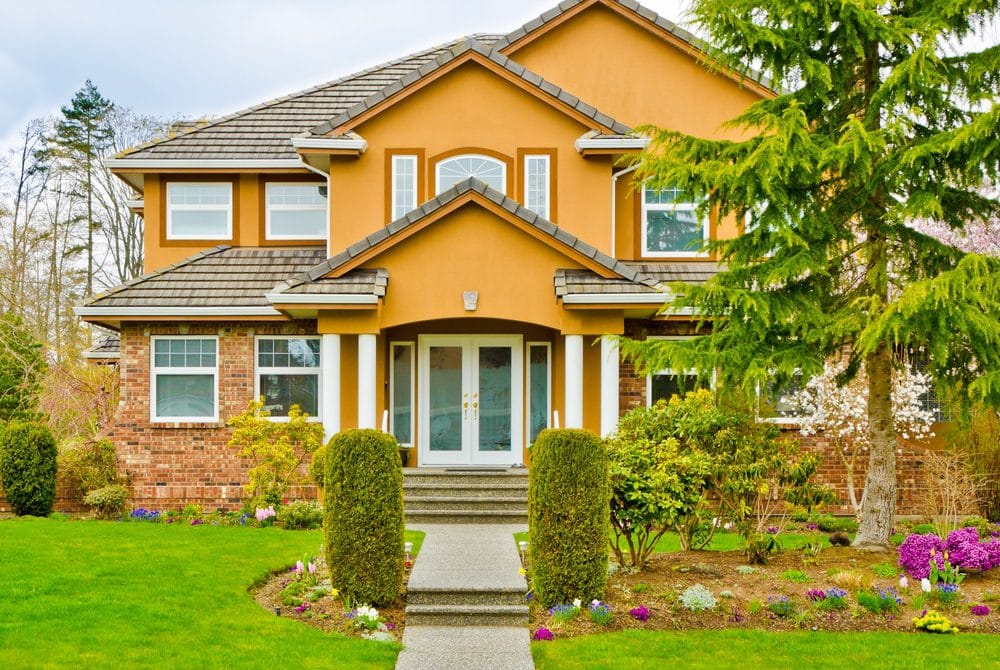 Cherry Hills Village Paint Contractor Outlines Tips to Boost Curb Appeal
What do you think when you hear "curb appeal"? Is it a meticulously manicured front lawn? Or a home that looks like it's straight out of a Homes and Gardens magazine? While these are both great factors in your home's curb appeal, any Cherry Hills Village paint contractor will tell you that an often-overlooked aspect is the home's exterior paint. A fresh coat of paint can take your home from looking good to great almost instantly. Don't want to go all out and paint your whole house? There are simple solutions to give your home a facelift without the whole home exterior painting commitment as well.
Don't Be Afraid of Color
Many people like to keep their home's exterior paint a neutral color. While this method is tried and true, it shouldn't stop you from exploring other, bolder color options. For example, the navy-blue exterior on this home plays nicely with the grey accent bricks, giving the home a classic coastal feel.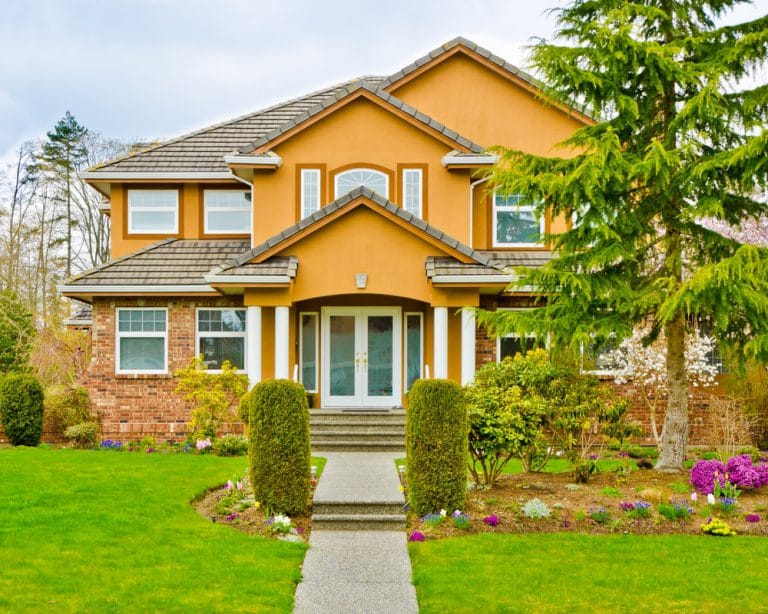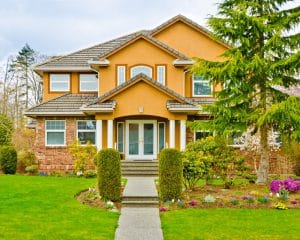 The bright marigold stucco of this home livens up the front yard and practically invites you in. Whichever exterior paint color you decide on, make sure you hire a professional Cherry Hills Village paint contractor to get the job done right!
Your Cherry Hills Village Paint Contractor Can Paint It All
Painting exterior siding is a common way to boost curb appeal, but even if your home has brick instead of siding, it can still be painted! For example, you wouldn't even know this home's exterior used to be red brick before this crisp white paint job. Painting brick is one of the trickier exterior painting jobs, so hiring an exterior painting contractor is important to get it done correctly. For an extra touch to compliment painting the brick or siding of your home, you can show off the architectural lines of your home with contrasting colors by painting exterior trim as well.
Focus On Accents
If you don't want to paint your home's whole exterior but still want a fresh look, opt for focusing on the accents. By painting your front door, garage door, shutters and trim, you can achieve a brand-new look with far less work and exterior paint. For example, the yellow and teal trim and garage door on this home brighten up the exterior and give it a more modern and fresh look while the red door acts as a bold accent.
Your Cherry Hills Village Paint Contractor
Whichever exterior home makeover you decide on, contact us to schedule an estimate. We take pride in our exterior painting and would love to help take your home's curb appeal to the next level.