Painting Your Child's Nursery
When you are painting your child's nursery, you want it to be absolutely perfect. Before you start choosing cribs, changing tables, and other nursery accessories, you need to choose the right colors. There is much debate on what, if any, effect color has on babies. However, it is a proven fact that color affects adults in lots of ways, including influencing moods and enhancing emotions.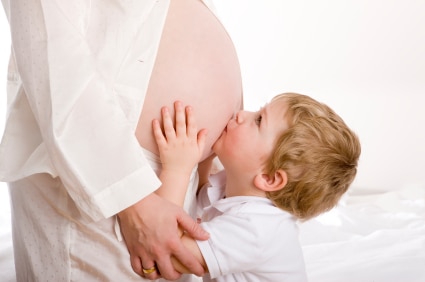 So, even if colors have no effect on your infant right now, they will someday. Here are some tips to help you choose the perfect colors when painting your child's nursery.
Green is a natural, calming color that promotes a serene learning environment. This is one of the most perfect colors for a nursery because of its soothing properties. You can use green on all the walls and in various shades to create the ideal peaceful environment.
Orange is a warm, welcoming color. It is a color designed for comfort, making it a great choice for nurseries. Try not to overwhelm the room with orange; instead, opt for a vivid accent wall.
Yellow is a bright color that inspires energy. This is a color that is great when used in a subtle manner; too much bright yellow can actually stimulate a baby to the point of agitation. Use soothing, subdued shades to create a soothing, subdued room.
Red is a passionate, energy-rich color. Rather than using red on the walls, use it as an accent color because it is such a bold, vibrant color. Red is much better suited for playrooms where energy levels are naturally high.
Blue is a calm, cool, and collected color. Avoid dark, rich shades of blues, which can invoke feelings of sadness. Instead, opt for bright, warm shades of blue that will surround your baby with comfort and calmness.
White is the color of innocence, but avoid creating a nursery entirely in white – it is too stark and too sterile. Add splashes of color to a white nursery to create the perfect ambiance.