Growing up, my Dad had a favorite saying about makeup, "If the barn needs painting, paint it."  Well, whether it's makeup on a pretty face or paint on a house, sometimes we all need a little sprucing up.  When it comes time to paint your home, you might be trying to decide if a professional is worth the added cost.  But did you know that a professional paint job can actually increase the value of your home?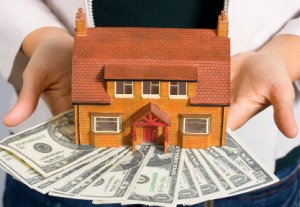 Professional paint jobs look…well…professional.  Your house will reflect the skill level of the workmen set to paint it.  While you can do it yourself, you may find that the results leave the look lacking.  A professional will leave a canvas that is pleasing to the eye and looking finished, no matter what corner you look in.
Professional painters know their colors.  One huge benefit from having a professional paint your home is their vast knowledge of how paint works on a home.  For instance, a professional painter can recommend a color pallet that will blend or pop depending on your wishes.  They will also be able to help you choose accent colors and locations that highlight your home's best features.
Professional painting will fix flaws rather than hiding them.  Most professional painters will help with minor repairs necessary before painting.  This doesn't mean they are going to completely replace your broken shutters, but they will ask about caulking and other minor fixes before they get started applying any color.
Professional painting can give your home a whole new look.  At the end of the day, beauty is in the eye of the beholder…so is value.  If a potential buyer thinks your home looks lovely, they are more likely to be willing to pay more for it.  A professional paint job can help you maximize on the curb appeal potential of your home.