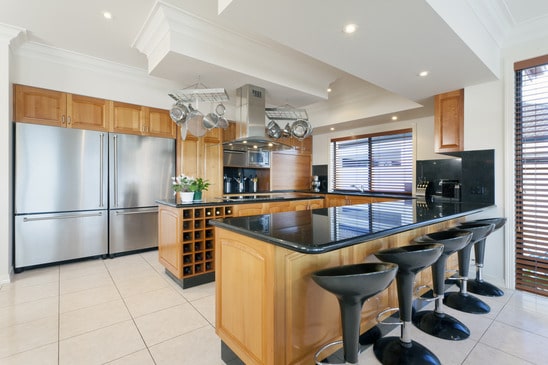 Thinking about painting your kitchen? Well, if you are on the fence, there are some good reasons why painting your kitchen is a good idea. For one, it adds an ambiance and style to a room where much time is spent. Painting also adds value to your home, which is great if you are thinking of selling in a few years.
Dig Deeper – Choosing Wall Paint Color
Your kitchen should be a warm and inviting space perfect for gatherings with family and friends. But how do you know which paint color will be perfect for your kitchen? Here are some tips to choosing the best paint colors for your kitchen:
Warm colors
You can create a cozy ambiance when you choose warm hues of paint for your kitchen. Interestingly enough, warm colors can also stimulate your appetite! Colors such as red, yellow, and copper are lovely choices for modern and older kitchens. Pair these colors with brown to coordinate with wood cabinetry and shelves.
Other great warm colors for kitchens
Apricot
Pumpkin
Yellow-green
Ivory
Bright colors
While you don't have to paint the entire room a bright color, splashes of it will give new life and energy to a dull kitchen. For instance, choose one wall and paint it orange, turquoise, or green. You can paint the other walls a lighter shade of the same bright color.
When picking out a paint color, take other elements of the kitchen into consideration. You'll want a color that compliments and doesn't clash with the floors, appliances, and countertops.
Gray is a new popular color that is perfect for kitchens with white cabinets, black tiles, or stainless steel appliances. Gray is a modern approach to selecting a neutral color for kitchens, and can add handsome style.
Homeowners can transform their kitchen and create a modern look just by painting the wall of their kitchen. You should spend an appropriate amount of time choosing your kitchen paint color in order to ensure a beautiful paint job!
Contact us about your Denver Interior House Painting ideas today.