You've experienced the exhilaration (and the fumes) associated with changing the color of your room.  Now you are left with a sense of accomplishment; a crisp, clean looking room; and the dreaded bit of leftover paint.  While a little bit of paint is fine to keep for touch ups, I highly doubt you will need half a gallon for that.  So, what do you do with all that leftover paint?
Dig Deeper – The Mystery Of Recycling Latex Paint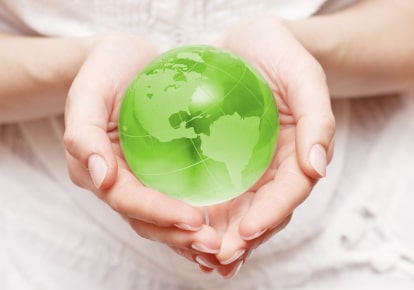 For limited quantities of latex paint, such as an inch or so at the bottom of the can, you can simply leave the open can outside to dry out.  Be sure to keep it out of reach of children or pets.  Once the residual paint has dried, you can simply throw away the can.
If you are left with larger quantities of paint, you might want to consider investing in a box and some cat litter or shredded paper.  Pour the paint into the box of litter or paper and wait for the concoction to dry.  Then dispose of the box and the empty paint can.
If you want to get more creative with your leftover paint, you could blend several different cans of leftover paint for a base coat on your next DIY paint job.  While you may get an unsightly color, at least you won't need to buy enough of the new color for multiple coats.
Throughout Colorado, there are many locations that will recycle or take back old paint. Different rules apply for latex and oil based paints, so make sure you separate them out. Then contact your local government office for a recycling center near you.
Dispose of oil based paint as you would hazardous waste.  Check your local waste management company for hazardous waste instructions.
Consider repurposing the paint.  Is there an art project that would benefit from that shade of green?  Is there a school project that would look better with a coat of red?  Is there a local nonprofit that is looking for a fresh look?  Rather than waste, look for ways to make it work.