Having trouble deciding whether you should use paint or stain? Deciphering between the two can be a difficult task if you don't know that much about them. The decision can be a whole lot easier when you know what are composed of and what their differences are.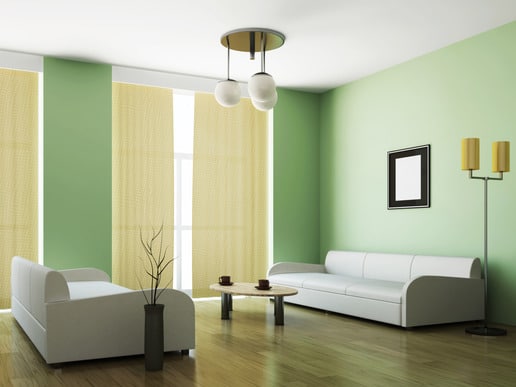 As far as similarities go, the only aspects that paint and stain have in common is that they both add color and provide protection. And they are both composed of the same three components: solvent, binder and pigment. Other than that, they are very different. So how do you know which one is right for you?
Here are some comparison facts for paint and stain to help you decide which one you should use:
Stains penetrate a surface, while paint produces a more evident surface film.
Paint, especially acrylic latex, is more long lasting.
Stain is available in its own solid color sheen, whereas paint is available in many sheens.
Paint will last longer than stain.
Stain will protect wood better by letting the moisture escape if moisture is allowed into the wood.
There are some attributes of stain that make it better than paint:
Stain is economical to maintain.
Stain is better for decks because it is more water-permeable.
It will work against the trapping of moisture, therefore preventing rotting.
Stain is made to take abrasion from foot traffic.
It is self-adhering to wood.
It provides a natural look.
Here are some attributes of paint that make it the best choice:
Paint comes in many levels of gloss or sheen.
It works on metal, stucco, and many other surfaces.
Paint comes in high grade acrylic formulas for superior longevity.
Paint is available in the brightest and the darkest shades.
Whichever you choose, paint or stain can add personality and style to your home's exterior and interior, raising its value and appeal!