Time to paint a room in your home? If you have a family, how you approach the color on your walls may differ. Color studies show that men and women differ in the colors they enjoy the most. Some of these differences may be attributed to our own cultural use of color and how we condition each sex to respond to certain colors.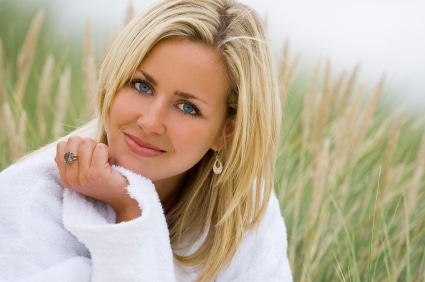 However, no matter what the studies show, there are ways to appeal to both sexes – and give your interior walls a color you can all live with for many years into the future.
Remember, color comes in many shades, tints and tones. Decide on a basic color first, then focus in on a shade that will appeal to you both.
The top color choice for both women and men is the color blue. It may be the calming effect that the color blue evokes. It may be the strength and stability it suggests. If blue is the color choice for your new interior walls, focus in on finding a color tone that appeals to you both. Look towards azure, baby blue, cobalt, cornflower blue, cyan, indigo, midnight blue, robin's egg blue, or even sapphire.
Dig Deeper – What You Should Know Before Changing Colors On A Wall
Next in line is the color green. Think nature. Think environment. After all Mother Nature is green, and she knows best. Green signifies rest, renewal, health, growth. It's the perfect color for every room in your home. And with so many color choices available, its easy to see why more families turn to green when painting the walls of their homes. Try out apple, chartreuse, emerald, fir, forest, jade, lawn green, lime, moss, pine, sage or seafoam.
Because women prefer the cool tones of color (when compared to men) its no surprise that women also prefer the color turquoise, which has tones of blue and green combined. When choosing colors for rooms predominantly occupied by women, turquoise can be an excellent option. Think aqua, aquamarine, blue-green, teal, and ultramarine.
And finally we're into shades of purple, which is associated with royalty. Its mysterious, spiritual, and even a little romantic. Women love its femininity, and can move to all shades, from light to dark, lavender to plum, and everything in between.
Contact us about your Denver Interior House Painting ideas today.