When it comes to interior painting, not everyone is the same. That's why you'll find hues in every color range, with thousands of options available.
But what works for the kitchen may not be the best choice for a baby's room. And what works for a woman might not be the top choice for a man.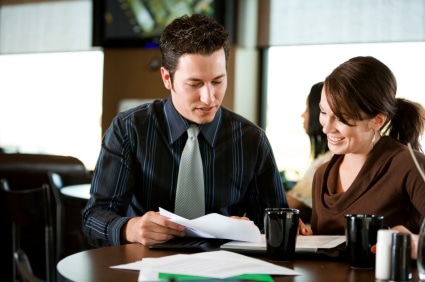 Yet when you are painting a room in your family home, how can you make it appealing to every member of the family?
The answer: there are no hard fast rules about what colors are masculine or feminine. What appeals to a woman may or may not appeal to a man. And vice versa. But luckily within every color there are many, many options of hues and tones. If blue is a shade you can both agree upon, you'll have many choices, from a pale sky blue to a rich royal blue and beyond.
If you are trying to choose a color and you want the man in your life to love it as well, here are a few thoughts for you.
Why Interior Wall Color Is Important
Men like blue.
Consistently, the color blue is in the top color choice of men. Blue provides a calming effect. Different shades of blue can evoke authority, intelligence and stability. It may be that throughout history, women find men attractive whether they where a blue uniform or a blue business suit. Whatever the reason, you can't go wrong with the color blue.
When you look to color choices, you'll find shades of blue with many appeals: azure, baby blue, cobalt, cornflower blue, indigo, midnight blue, navy, robins egg blue, royal, sapphire, slate and steel blue.
Men like green.
Coming in as number two, green follows blue in popularity. Green signifies restfulness, coolness, growth, renewal, as well as balance and stability. While women typically favor the cooler, softer shades of green, men prefer the brighter shades.
For a man's choice in shades of green, think: apple, chartreuse, emerald, fir, forest, jade, kelly green, leaf green, moss, olive, pine, sage and seafoam.
Men like black.
There's always something about black – both men and women agree it adds elegance. While you may not consider painting every wall in your home with a dark and forceful color such as black, in limits it can be used to accent in just about any room in your home.
Think coal, charcoal, ebony, ink, midnight, onyx or raven.
Remember, paint is a personal choice. Get everyone in the family involved in selecting the perfect color for your room.
---
ABOUT US
Paint Denver is your premiere house painting company in the Denver Metro area. We are committed to professionalism, integrity, and sustainability in the painting industry. Living up to this commitment means that we follow through on our promises and treat every customer like they are our only customer while minimizing waste where possible.
Need a Quote on Your Painting Project?
Contact Paint Denver at 303.800.7575 or email Rob@PaintDenver.com
Our Denver painters cover house painting and commercial painting in all of the following areas: Arvada, Aurora, Boulder, Broomfield, Brighton, Castle Rock, Centennial, Denver, Englewood, Greenwood Village, Highlands Ranch, Lakewood, Littleton, Lone Tree, Parker, Thornton, Westminster and Denver Colorado metro area. Specializing in Lowry, Stapleton, Hilltop and communities in Denver Metro.
---