Whether you've just bought a new home, or have lived in one for years, if you've been staring at an interior full of white walls, you may be ready to add some color to your life.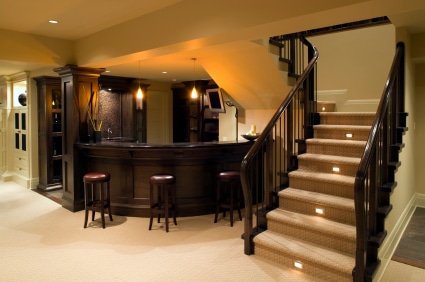 But where do you start? What if the sheer number of paint color options stresses you out? How do you know which to choose, which color you'll love, and if it will truly look good on your walls?
To get started, ask yourself two questions.
1. What is this room's purpose?
2. What colors do I like and not like?
If you're painting a space where groups of people spend time – family rooms, living rooms, or dens, consider soothing color choices that will help you relax and unwind. For spaces like kitchens and bathrooms, choose bolder color choices that can make the room memorable. And for personal rooms, such as bedrooms or offices, consider softer shades that are warm and inviting and please your senses.
Before finalizing your choices, look to your room's existing features to help you in making final decisions.
Look at the flooring. Besides your walls, your floors are your greatest source of color. Do you have bold pattern and styles in carpets? Do you have dark woods throughout? Do you have tiling that shows off bold patterns? Remember, tile and hardwoods are more reflective than carpets, meaning they will also intensify the color of your walls. Make sure the two are complementary in nature and work well together to create a lasting impression.
What furniture do you have? Do you have a lot of color in your furniture? Do you use accessories to make the color pop? Consider working the color of your walls and the color throughout your room to work in conjunction with each other.
What lighting is in place? Do you have simple floor lights that keeps the mood low, or do you have bright spots that light up every corner of your room? The more light your room has – day and night – will determine how bold and dark your color choices can be. Bright lights can lighten up any color choice, no matter how dark. The darker your lighting, the more you should play up the space with lighter painting colors.
The ceiling. Its easy to forget the ceiling when deciding on paint. While many people leave the ceilings white and only repaint as necessary, ceilings can add to the ambiance by including color there as well.