When it comes to big purchases, senior citizens are often leery about service businesses. With so many reports in the news today about "trusting" seniors spending way too much money on services they aren't actually receiving, its no wonder trust has become a factor.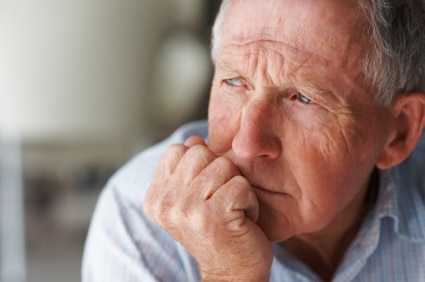 Seniors are most often the target of scams and fraud. In many cases, they have substantial assets, and where there is money, the scammers aren't far behind. They attempt to gain trust in a variety of ways – from phone conversations to knocking on the front door. And in most cases, with just a little bit of extra attention, there are easy ways to work with legitimate companies within our community, get the services you want and need, and get a great deal too.
In the house painting industry, there are three things you can do that will put the odds in your favor.
1. Know how scam artists will target you
In some cases seniors fall into traps because they simply don't know the trap even exists. If you have a senior in your life, explain how scrupulous scam artists work and what to look out for. Then teach them to do due diligence before signing on the dotted line. Ask around their neighborhood or with family and friends to see if anyone has heard of this company and can recommend it. Do a little research online if you're Internet savvy. Never trust anyone that calls or shows up at your door and pushes for an instant decision – it's a sure sign they aren't reputable.
2. Get the price in advance
Before you agree to an exterior or interior painting project, make sure you have a proposal stating the full price of the job plus any incidentals that may add up after the project begins. The closer you can come to a "full" price before signing on the dotted line, the less surprises will show up later. If you feel a company is being unreasonable in their pricing with no justification for the charges, move on to a company you feel more comfortable with.
3. Deal with reputable companies
Your safety is always top concern. Do you feel comfortable with the person that will be painting your home? Whether interior or exterior projects are needed, the painting crew may be around your home for several days at a time. Are you comfortable with them being there 8, 10, 12 hours a day? Make sure you understand who will be working on your home before you sign the contract – will the owner be there and provide full responsibility for his crew? If you're not comfortable with the situation, move on.