You are faced with a painting job and now must decide if this is time for a DIY project or to hire a professional painter for it.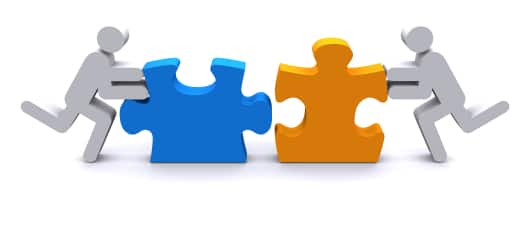 For many homeowners looking for the best quality job, the painter seems like a feasible option.
Those looking for a budget-friendly solution, the DIY project seem like the feasible option.
While both are feasible and both can give you the results you were looking for, here are some thoughts to help you choose the right path for you.
1. Professional Painters Do a Better Job
A professional will always do a better job than an amateur in every niche or field. When someone makes their living by doing the same thing day in and day out, forty hours a week, they are going to learn the tricks of the trade. Painting is no exception. By working at it every day, they know how to tape, they understand trimming, and they know when its time to use a primer. They create straight lines and leave the smudges and spills to the do it yourselfer. So when hiring a professional painter, you are guaranteed to get a better paint job altogether. Unless you are a professional painter, you will not have the adequate experience to give the same aesthetic appeal that a professional painter would be able to get. Although you need to take time to interview each painter to ensure you are choosing the one perfect for you, it is the only way to get a professional job.
2. More Cost Efficient Option
Many DIYers figure that it is cheaper to paint the house themselves. While this might seem true at first, the cost-efficiency can quickly disappear. What happens when you choose a darker color than you truly thought it would be, and you begin to hate it from the moment it dries? Potentially it could mean another coat of paint weeks down the road. Paint, primer, finisher, paintbrushes and other tools are not cheap to get, especially if you invest in quality supplies. After several months, you might even see the paint peeling or cracking due to your lack of expertise, which of course means time to repaint. Overall, this costs more money than expected. Long term solution of short term fix? Only you can decide the purpose of your paint job and the results you are willing to accept.
3. How much time do you have?
Hiring professional painters takes an hour or two total of time. And if you have a painter you've enjoyed working with in the past, its as simple as making a phone call and scheduling the project. However, when you are doing it yourself, you'll have to find days in your schedule to make the project come to life. You must take time out to find all the materials for the project. You must find the time to remove all items from the room or rooms you are painting. You must invest time in painting each wall and ensure it is done precisely, which is time consuming. You must then wait several hours and return to do a second coat and, possibly, a third coat. You have to then apply a finisher to the wall. If you intend to decorate, you have to then revisit the walls to paint on wall decorations. Overall, you'll spend days, maybe even weeks waiting for the final results; all of which a professional painter could accomplish in a few hours.