Got a question about painting your house? We've got the answers.
Every day we hear from people throughout Denver, and more often than not they have a wide variety of questions before they move forward with updating the paint inside or outside of their homes. Here are just a few of the more common ones – with answers – that we receive regularly.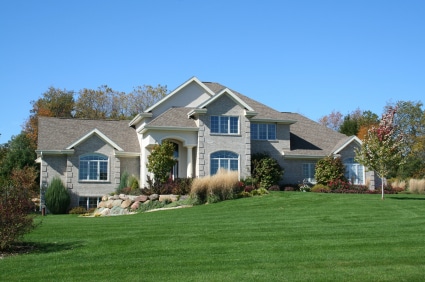 What can I do to ensure I receive a top quality paint job?
Painting is more than opening up a can of paint and slapping it onto the walls with a paint brush. Preparation is the most important aspect, and different projects need different levels of prep. A clean surface is crucial to the life of your paint job. From sanding, to cleaning, to powerwashing, and filling and prepping damaged walls, if your walls are in top shape before the paint is applied, you'll be much happier with the final results down the road.
I have an older house I'm sure was painted with lead paint. Do I need to worry about that?
A house in good shape poses no threat. The problem comes into play once the paint begins deteriorating. When it starts to peel, chip or break away, then your issues begin. When a paint job begins to peel and chip, it may be releasing lead dust. And then, by law, all EPA RRP and OSHA rules apply.
What is low or zero VOC paint?
VOC stands for volatile organic compounds. VOCs are toxic chemicals that are released as you paint onto the walls, and during the drying process. Because more and more people are aware of the chemicals in their lives, and are doing everything they can do to eliminate them, the push extended to paints as well. Going with low or zero VOC paint means you are improving your own home environment – and won't deal with the toxic fumes normally associated with traditional paints.
Why are there all kinds of different price quotes from the painting contractors I've received bids from?
This can be very confusing – I know. The problem is every painting contractor has a different attitude when it comes to bidding a job. Some contractors believe in low bidding it, knowing they'll charge more for it as additional costs come up. Others low bid knowing they will use the cheapest materials possible. Still others are in it for the quick buck – they have know plans of creating a long term business model. And unfortunately weeding through all of these contractors is left to you, the consumer. Low bids aren't always your best choice. Instead, look at who you will be doing business with. Do you like what they offer? Do they have a sense of community, knowing you'll find them in business the next time you need your house painting?
How do I choose a paint color?
Good question. Sometimes deciding on a color is the most difficult part of the process. Who wouldn't get overwhelmed when you're presented with hundreds of different options. You can start by reading some of our articles here – we love to provide guidance on what's popular and what's "in". We're also available to give you color advice when you decide to use our services … just ask.