Want to know one of the best secrets that will help sell your home quickly? It's a fresh coat of paint. It's one of the most inexpensive "fixes" you can make that will help make a good first impression no matter where they walk in your home.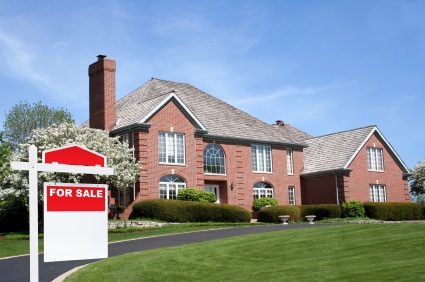 The average buyer enters your home and spends minutes going through things and making decisions. They are looking at potential. They are looking at cleanliness. They won't have time to get down on their hands and needs and dig into every nook and cranny. Instead, they'll watch for big WOWs and things that can leave a lasting impression.
Start by painting your front door.
Its one of the easiest things to do to add curb appeal. But don't jump right into bright colors. What colors match well with your existing house colors? What color are your trim, brick, and siding? You can also look to your neighbors to see what their doors' look like. Check in with your homeowners association as well – you never want to start a "war" with the HOA as you are leaving and a new family is moving into your home.
Touch up the trim.
You know the house in the neighborhood that everyone talks about. The paint is peeling. There are chips and cracks shining through. Chances are when things start deteriorating, it starts with the trim. Walk around your home and take a look at the color. Do you see things that aren't in top shape? A quick touch up of paint can make all the difference.
Go neutral.
Remember, vivid colors aren't always best when trying to sell your home. Color is a personal choice, one your potential buyer may not agree with. Its better for them to see neutral with plans for changing it into something they know they will love after they move in.
Fix the problems.
You know that patch work you always planned on working on, yet you've lived with for years? The hole you fixed with just a glob of paint? Before you put your home on the market, make sure you fix those overdue projects in a professional manner first. While you may have lived with them for years, it's the first thing a potential home buyer will see as they enter your home and walk from room to room.
Focus on the green.
In today's marketplace, people look for things that improve living. If you paint your house before you list it, make sure you use low or non VOC paints and stress it in your marketing. VOCs contribute to ozone and smog formation, and can lead to respiratory illness. The smells can give people headaches. By using eco-friendly paints, you can stress it to people that may have chemical sensitivities or have young children or are planning on starting a family.