What can you get the car buff in your life for Christmas this year? If he spends more time in the garage than any other room in the house, a shiny epoxy coating on the garage floor may be just the thing he's dreaming of.
Epoxy coatings have been used for years to seal concrete flooring in commercial and industrial buildings. But increasingly they've been showing up in residential garages as well.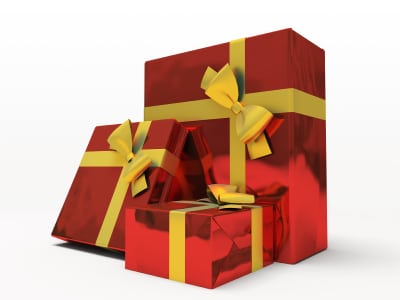 And why not? If you've ever admired the shiny glossy slabs on a car dealerships floor, why not bring that same look home? It improves the look of your garage tenfold, makes it more comfortable to walk on, and is easy to maintain.
Epoxy floors are easy to clean and durable – they can last anywhere from 5 to 10 years in a residential garage, depending on the care. Epoxy flooring protects the concrete from salts and some solvents, and though it will sometimes stain, the stain will only impact the actual pigment of the flooring, not the performance of the coating. And depending on the condition of your garage, it can help it take on a whole new look, covering up small cracks and defects, making it look brand new.
Sounds good for any car enthusiast, right? What else should you know?
Just like any painting project, the key to success is in the preparation. If you are working with a new slab of concrete, it will have to cure for at least 28 days before application. For older floors, it will need to be patched and prepped, including roughening up the concrete to make it adhesive. Once the epoxy is applied, it will need to fully dry before you use your garage – three days at a minimum; up to two weeks for fully curing.
While your new epoxy coating will last 5 to 10 years, it is easy to reapply. When you're ready for an update, a simple washing is necessary before the epoxy is reapplied. Its that easy to keep your garage looking its best all the time.
And what makes it even more attractive to homeowners is the color and pattern selection. Epoxy flooring comes in a wide array of color choices, as well as decorative patterns. Epoxy coatings can take on a speckled, terrazzo, marble like or even granite like look. And because a smooth epoxy flooring will be slippery when wet, here in Colorado its also necessary to add skid resistance aggregate to the flooring, such as sand, pumice, ground walnut shells or even colored quartz granules.
If you're ready to surprise that special someone in your life with an epoxy coating on a garage floor, give us a call today.