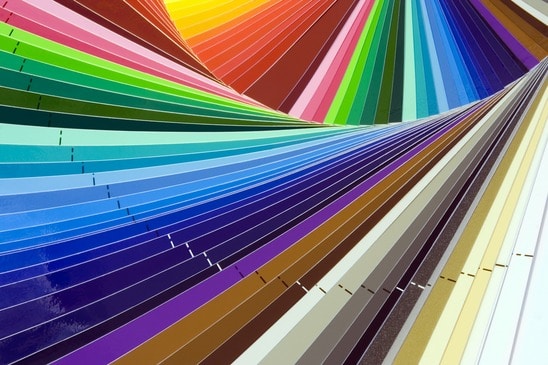 For many homeowners who are painting their home, deciding on the paint colors for the walls can be one of the most fun parts. You should be confident in your paint choices because good taste increases the value of your home. Avoid going over the top with bizarre colors as this can wind up costing you in the long run. While you might want to express your artistic side, consider that your home is your biggest investment and at some point you will likely want to sell. To avoid having to repaint when it comes time to sell, choose walls colors that are timeless versus trendy.
Dig Deeper – When You Should Use a Paint Primer?
Neutrals- Use them to magnify accent colors used throughout the space and add touchable texture.
Blues- Cool shades of blue are perfect for bedrooms and pair well with dark wood flooring.
Yellows- Great for sunny kitchens, yellows add charm and warmth.

Greens- Green mixes with other colors very nicely, and it's perfect for an entryway or hallway.
Purples- Add a rich and royal look to any room with purple. It's a romantic and luxurious shade that pairs well with white accents.
Here are some tips for choosing wall paint color:
Take your time and talk to the experts. Start by looking through paint chips at the hardware store, and try a consult with your professional painter. They paint every day and can give you tips on choosing the perfect color for your situation.
Check out color schemes in home magazines, builder open houses, and websites to get some ideas.
You should take into consideration your home's architecture, ceiling height, and interior as well as exterior colors.
Get samples from the paint store and roll a few swaths on one of the walls you want to paint. Live with the color for a few days and see how it grabs you.
Remember, don't be afraid of making a mistake when it comes to choosing wall paint color. What's the worst that can happen when you can always repaint?
Contact us about your Denver Interior House Painting ideas today.