What's the most important part of a paint job?
The word paint was probably the first thing that sprang to your mind. After all, without the paint, you wouldn't have the project in the first place. But when it comes to painting, any professional will tell you there is one tool you can't live without – a quality paint brush that's right for the job.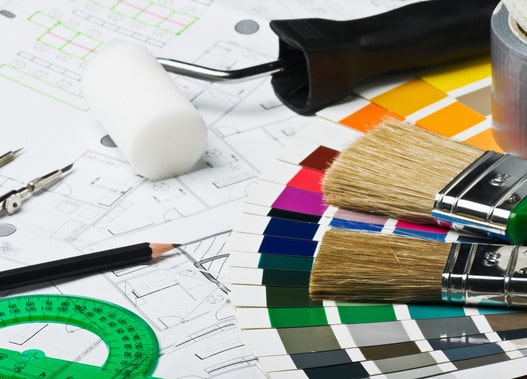 Whether you are painting a room in your home or the entire exterior, your choice of brush is important. Choosing the wrong brush will only make your task more difficult. Here are some tips to help you understand the differences between brushes, so you can always choose the best brush for the job.
Polyester brushes hold their shape and stiffness, making them a good choice for latex paints.
Natural-bristle brushes are best for oil-based paints and finishes.
Blended brushes work well with latex paints, as well as other types of paints. These brushes are also quite durable, meaning they will last for several years with proper care.
For large, flat areas, choose a 4" brush; for windows and trim, choose a 1" to 2" brush; for glossy paints that will be used on cabinets and doors, choose a 3" brush.
Angled brushes work best for trim and around windows; square brushes are best for large, flat areas, such as walls; chisel brushes are best for cutting in around edges and corners.
For walls, choose a brush that is thick and flat. This will ensure that it holds a lot of paint at one time, so you can easily paint large areas.
Finally, choose quality brands of paint brushes. As with anything else, you do get what you pay for, so if you want quality results on your walls, you need quality paint brushes.
When choosing paint brushes, a little bit of research can go a long way. You can also seek the advice of professionals, such as home improvement store employees. They will be able to direct you to the best paint brushes for your particular paint job, as well as tell you which brands have the better reputation. Remember, if you use a cheap, poorly-made brush, you are more likely to get cheap, streaky results. Invest in quality brushes for quality results.