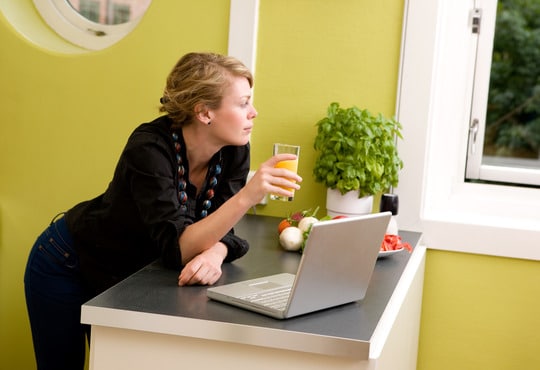 Nothing makes a house look better than a fresh coat of paint.
Making the commitment to take on a painting project yourself, however, is a major undertaking.  Which is why more people are turning to the pros.
Today's architecture features vaulted ceilings, along with intricate wood workings and crown moldings.  These provide beautiful details to your home, yet painting them is difficult at best.  It is virtually impossible to paint high vaulted ceilings without renting the proper equipment.
Add to it our desire for both color and change. Nothing can be easier than a coat of paint to completely change the appearance of your home. Or take it to the next level and become more creative utilizing bold colors, stripes, and elaborate patterns and designs on walls and ceilings.  Or how about faux painting, or even a brightly colored mural? The more elaborate you get, the more at risk you are for not doing the best job possible.
Enter the professional painter. They have the tools, knowledge and experience to help you decide on the best look for you, and give you the results you are looking for.
Having product knowledge along with a firm understanding of how to maximize return on investment, professionals are transforming ordinary homes into showpieces.  No matter what your painting and redesign projects may entail, using a professional saves you time, money, and ultimately takes the project to new heights.  Most important, you will have peace of mind and know the job was done right and all your expectations have been wonderfully fulfilled.