Are you wondering how to safely dispose of paint?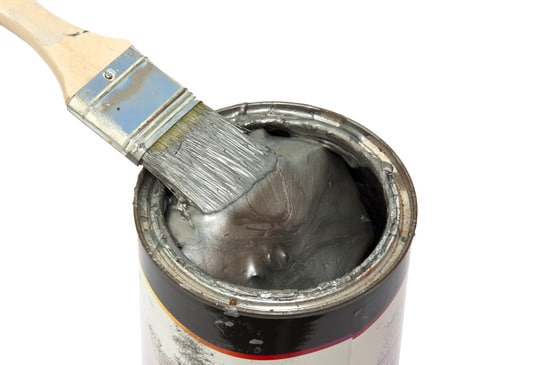 We all have the best intentions when we paint a room. We'll save an extra can just in case we have a few touch ups in the future. Unfortunately, if its stored improperly or its simply too old, it may dry up or simply not be or proper consistency to apply. Maybe its time to move on to another color. Or maybe you don't have a suitable place to store the extra paint.
Whatever the reason, there are some things you should remember when it comes to safely disposing of paint.
Do not dispose of old stored paint in your regular garbage or pour it down the drain.
Instead, follow these tips:
Water or oil based?
First, you need to know if the paint is water-based or oil-based. Oil-based paints are considered hazardous household waste since they are toxic, flammable, and contain harmful solvents. They are not recommended for reuse after long storage.
You should never pour these paints down the drain or in the trash. Find a hazardous waste site where you can drop off the paints. Many organizations such as Habitat For Humanity will gladly accept your leftover paint donations, and it's any easy way to get rid of them.
Disposing of latex paints
Latex paints (also known as water-based) are not hazardous wastes. Leave the paint in the can outside to dry out in the sun, and then proceed to discard the paint with your regular garbage.
Only purchase what you need
Avoid overbuying paint. Each year, consumers throw away 10 percent of the paint they have bought because they simply purchased too much paint for their project. You can avoid that mistake by using an on-line paint calculator to help you pinpoint how much paint your project will need.
Better yet, give us a call. We'll have your home professionally painted in no time, saving you time, energy, and the mess of the entire project. We'll leave behind a small amount for touch ups … just in case.
And you'll have the room you've always wanted.