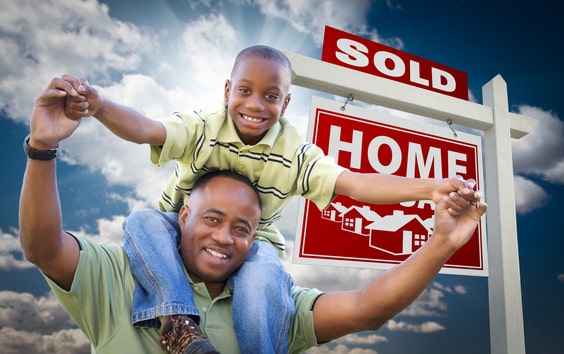 Ready to put your house on the market?
Before you tap the sign into your front yard, make sure it is ready for potential buyers. This means looking at it through the eyes of a potential buyer – from the top of your home to the bottom – and making any changes you deem necessary. This may include repairs, staging, cleaning and even painting.
While the inside is what creates a home, it's the outside they'll remember most. The last thing you want people to remember your home buy is:
"The house with the terrible color" or "The house that needed paint"
Giving your home a brand new look with a fresh coat of paint is a great way to impress future buyers. When buyers drive up to your home, you want them to like what they see – your home. A beautiful, new paint job is an easy way to accomplish this. Here are a few tips to help you dress – or in this case, paint – your home for success.
Choose the right type of paint. Pay attention to the paint and make sure you use paint that is designed for home exteriors. Try not to cut corners – you want your home's paint job to stand up under all types of weather conditions, so it always looks its best.
Choose a neutral color for your home. You will put buyers off if you use a custom color because they may not have similar tastes. Instead of buying a home they will have to repaint, they will simply move on to another home.
Prepare the surface for painting. This includes sanding and cleaning the surface before ever picking up a brush. Prepping your home to be painted will ensure that the paint job looks professional and beautiful.
Make sure you finish painting your home as soon as possible. This includes taking care of all touch-ups and finishing touches. You want buyers to see a home that is complete and ready to move in – not one that has an incomplete paint job.
And in today's market, if you desire to move fast to take advantage of this crazy buyers market, the ideal choice may be to hire a professional to paint the exterior of your home for you. You'll get a professional job in a fraction of the time … and have the ability to move on to your new home – and new lifestyle – even faster.