Ahhh, warm days, green trees, afternoon showers, and barbecues with family and friends. All point to springtime in the Rockies. And while its been late in coming this year, springtime is upon us, which means its time to do the necessary chores to get your outside ready for the season.
Turn on the lawn sprinklers. Check.
Pull out the patio furniture. Check.
See how much maintenance the outside of your home will need this year. Um, what?
When was the last time your home had an exterior paint job? There are a lot of things that factor in to how long your paint job will last. Did you use a professional paint? Was the wood primed and ready for painting?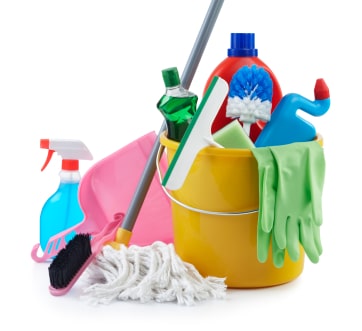 And while there are many questions that may influence the current state of your home, there are a few ways you can tell if your home is in need of painting.
Start by looking for peeling paint. You may see small amounts of chipping or peeling paint that exposes the wood underneath. This will show up in many places, especially around areas with high water traffic – wear your sprinkler system hits it every week – and where its exposed to un all day long. This is a sign that your top coat of paint is no longer doing its job.
You can also run your hand along the painted surfaces. Do your fingers come back with a chalky residue? Quality paint will never leave a film on your hand. If you do find a residue on your hand, it is a sign that the paint is breaking down – oxidizing – and is in need of a fresh coat of paint.
Every day your home is subject to harsh elements. Wind. Rain. Sleet. Snow. Sunshine. With changing weather conditions, some areas of your home may show signs of mildew. Mildew will look like dark spots on the paint, or little grey spores accumulating together in nooks and crannies. If you see mildew, a new paint job isn't enough. To start, your home needs an effective power wash to remove mildew and its problem areas, followed with a fresh coat of quality paint with a mildewcide as part of the formula to prevent future growth.
Think a professional paint job is only about the paint? Think again. Caulking and finishing touches are equally important. Caulking can prevent loss of energy from inside and outside your home, can prevent elements like wind and rain from entering unnecessarily, and can provide an easy entrance to insects and critters. Caulking is also what makes a professional job standout – if done properly, it will secure the gaps and joints that exist all around your home, making the color flow seamlessly from place to place.