If you are looking for a fast and affordable method of updating your kitchen with a fresh, new look, consider painting your countertops. Painting countertops allows you to avoid ripping out the existing countertops, which are likely in good shape. Instead, you can give them a brand-new look simply by painting them.
While painting countertops is a fast, affordable way to update your kitchen, it is a task best left to the pros. Here are 7 reasons why you should consider painting your countertops – and why you should let a professional handle the job.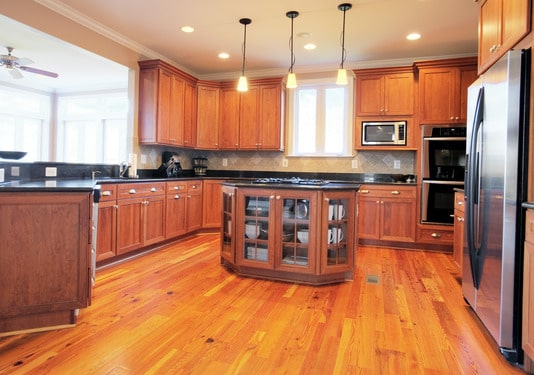 1. Obviously, you want to paint your countertops to create a new look for your kitchen. You can choose from a multitude of colors and patterns to enhance your existing countertops.
2. You can save tons of money on a kitchen remodel by having your countertops painted. The money saved can be used on other aspects of the remodel. Like that new double oven you've been eying.
3. If you are not remodeling your kitchen, painting the countertops still offers an affordable method of giving your kitchen a makeover.
4. You can increase the value of your home with painted countertops. The kitchen is one of the primary selling points of a home – making your kitchen look fabulous can add thousands to the value of your home. Isn't a dark granite look better than those old pink countertops you have now?
5. If your existing countertops are worn, faded, or out of style, painting them will make them look new, fresh, and stylish.
6. You can partake of the latest design trends in your kitchen. Then, when the trend goes out of style, you can easily paint the countertops again to keep up with the changing styles.
7. You can express your personal style through your countertops. You can add patterns, designs, and other features to your painted countertops that show your style and flair.
Hiring a professional will ensure that you get the results you want from your countertops – beautiful, professional countertops that add value to your home. A pro comes equipped with everything needed to paint the countertops, leaving you free to focus on other things. For the best results, for professional results and even design consultation, leave the countertop painting to the pros.