We are all familiar with the bare, boring look of an uncoated concrete garage floor.  It's rather unimpressive and easily forgettable.
Concrete floors can also be a bit difficult to keep in good repair if you use it for much more than parking your car.  Anyone considering using their garage for more than parking might benefit from using an epoxy floor coating in their garage.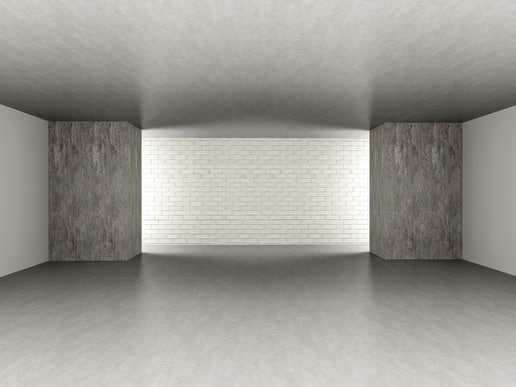 1. Epoxy floors look much better than plain concrete flooring.  Epoxy finishes provide a finished polish to an otherwise drab concrete floor.  Also, since there are several colors to choose from, you can color coordinate your flooring to match the rest of your garage and home decor.
2. Epoxy flooring is non-porous.  As a result, a floor treated with epoxy is water resistant and less prone to staining than regular concrete.  This also provides some protection from the variances of weather changes.
3. Epoxy flooring is easier to care for than concrete flooring.  Due to the non-porous nature, stains are much easier to clean on epoxy flooring than on untreated concrete.  A bit of soap and warm water, a rag, and a little elbow grease will get most spills or stains off of an epoxy floor.
4. Epoxy floors are more durable than untreated concrete.  The treatment provides concrete floors with an extra layer of protection that strengthens the concrete.  So, epoxy floors hold up better to the wear and tear associated with working out of a garage.
5. Epoxy floors can easily hide blemishes in a currently laid concrete floor.  Epoxy flooring is applied in a liquid type state, allowing it to flow into and fill blemishes in the concrete below.
6. Epoxy is an inexpensive flooring option for garages.  Low cost for application and upkeep…Need we say more?
7. Epoxy is easy to prep for and easy to lay.  Concrete needs a simple washing and clearing to prep for an epoxy coating.  Application is simple enough that any homeowner could do it.